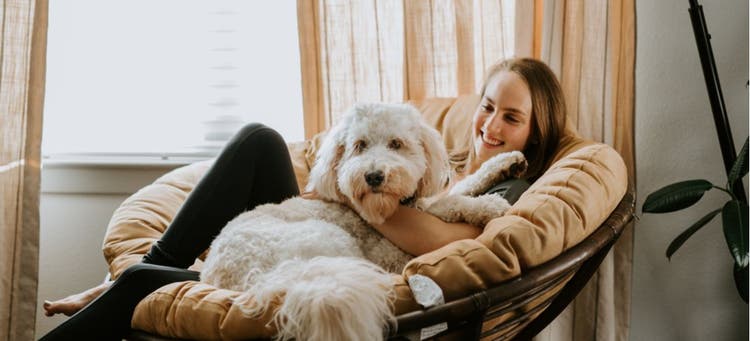 TrustedHousesitters: Vacation Pet Sitting, with Love
Content Sponsored by TrustedHousesitters.
Want to find the perfect pet sitter for your furry friend? Or maybe you're interested in exploring opportunities to become a pet sitter yourself? TrustedHousesitters is the answer!
They've been matching busy pet owners with trustworthy and reliable sitters since 2010, and they're dedicated to providing a safe and secure experience for everyone involved. Wondering how it all works and what sets them apart from other house and pet sitting platforms? Then let's get started.
How Does It Work?
At TrustedHousesitters, they make it easy for a global community of pet lovers to connect with one another. Home and pet owners can make connections with verified sitters who happily provide expert, personalized in-home pet care in exchange for a stay at the owner's home, and the chance to spend time with some wonderful pets. That's right, everyone's a winner! Peace of mind for pet owners while they travel, and a unique opportunity for pet lovers to meet adorable animals and visit exciting new places.
Are Sitters Verified?
TrustedHousesitters is committed to helping all members feel safe, secure, and supported when connecting with each other online. To ensure this, they verify sitters with a series of free identity checks. Each sitter is asked to complete an ID check and submit a form of official government ID, so their identity can be confirmed and verified. They also confirm a sitter's phone number and email address, and sitters can request external references. Members can quickly review all of this information when visiting a sitter's profile, as well as read reviews from other pet owners.
What About Homeowner Listings?
To ensure member safety, all new homeowner listings are manually checked and approved by real people to ensure they meet brand guidelines before going live on the site.
If you're a home and pet owner, it's quick and easy to create a listing that will attract the perfect pet sitter. Just make sure to include plenty of detailed information and some great photos of your home and pets! When you've created a listing that meets the guidelines, sit back, relax, and wait for the TrustedHousesitters team to approve it within 12 hours. Having trouble creating the perfect listing? Get in touch with the readily-available Membership Services Team.
How Much Does It Cost?
It's surprisingly affordable to become a TrustedHousesitters member and enjoy all these amazing benefits. In fact, annual plans start from just $129 a year! If you're a home and pet owner, that means you pay just once a year for unlimited pet and home care – that's all of your pets, all of your vacations, all taken care of. And if you're a sitter, one annual payment gives you unlimited access to as many worldwide sits as you'd like. Want to join as a sitter and homeowner? The combined plan is for you, offering easy access to verified sitters and thousands of places to visit at your fingertips.
Why Choose TrustedHousesitters?
As a devoted pet owner, you want to ensure that your pet is as happy as you are when you're on vacation. But finding the right person to look after them can be tough – and expensive. That's why entrepreneur Andy Peck founded TrustedHousesitters, "a global, pet-loving community on a mission to create a world where pets enjoy their owners' vacations just as much as they do!"
Since 2010, they've made it simple for pet owners and sitters around the world to connect through their shared love of animals. To date, they've facilitated more than 4 million nights of pet sitting and saved members more than half a billion dollars in accommodation and pet care costs. They're proud to have members in over 130 countries who help and trust each other. And a host of 5-star Trustpilot reviews (more than any other house and pet sitting platform) are a testament to the strength of their community.
With TrustedHousesitters, owners can go on vacation with peace of mind, knowing their pets and home will be well cared for in their absence. And sitters get to experience the world and spend time with lovable pets. But most importantly, pets get to stay happy at home while their owner is away, cared for by a sitter who can give them all the time, care, and attention they need. It really is a win-win for everyone!
How Can I Become a Member?
Joining the community is easy. Simply choose the annual membership that works best for you and sign up online. With just one low annual fee and no hidden costs, we're confident you'll agree that TrustedHousesitters delivers a lot of bang for your buck! In fact, the cost of a whole year of TrustedHousesitters is 77% less than the average cost of one-week of pet boarding. You'll also receive exclusive membership perks like a 24/7 Free Vet Advice Line for pet sitters and pet owners, Home and Contents Protection for owners, and access to an award-winning, friendly Membership Services team.
What We Think
One thing the PetPlace staff loves as much as animals is a strong sense of community. Our favorite thing about TrustedHousesitters is that it brings people together, forging an everlasting bond through the shared love of a pet.
Ready to discover more about the amazing benefits of joining TrustedHousesitters? Check out their membership packages today! They're looking forward to welcoming you into their pet-loving community.