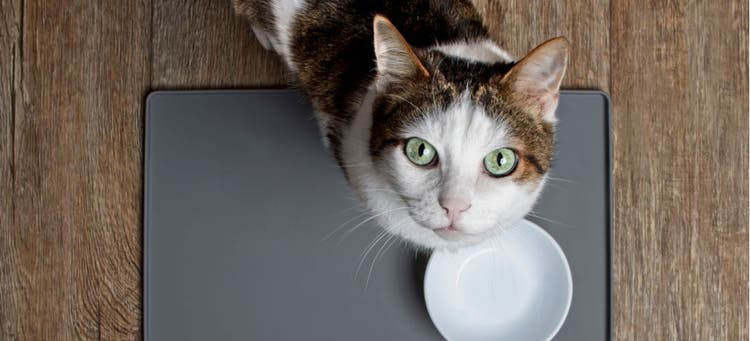 Why Does Pet Food Cost So Much?: A Dog and Cat Food Price Comparison
The American Pet Products Association (APPA) reports that pet owners now spend more on their pets than ever before. Roughly $42 billion was spent on pet food and treats in 2020, which is a 9.7% increase year-over-year.
Based on this data, it's obvious that pet parents are feeding their animal companions the best food they can afford, but how can an average family budget for top-tier pet food during unstable economic times?
To help you wade through the abundance of online food alternatives and specialty brands, we've created an informal price comparison guide of popular dog and cat foods, which should help you start your cost-cutting journey without ignoring your pet's health.
Current Annual Estimates for Dog and Cat Food
The Spruce Pets estimates dog food costs at $250 to $700 a year ($20 to $60 monthly). Specialty, premium, and prescription dog foods may cost as much as $100 a month.
Cat food costs a bit less, averaging $180 to $264 a year ($15 to $22 monthly).
Where You Shop Matters When It Comes to Cost and Convenience
In 2021, there are more options than ever for buying pet food: online marketplaces, pet stores, big-box discounters, grocery stores, and warehouse clubs. According to Checkbook.org, an independent, non-profit consumer advocacy organization, membership warehouse clubs, such as BJ's, Sam's Club, and Costco, typically charge less for pet food. However, keep in mind that Costco only sells its own brand of dog food, so variety may be more limited even if it is cheaper.
Research from Zulily notes that younger pet owners shop online more often than at brick-and-mortar pet stores. These shoppers have made pet food the most common pet-related item purchased online, and make most of their purchases at popular vendors like Amazon and Chewy.
How We Chose the Brands and Varieties for Our Price Comparison
PetPlace cannot ensure that a food is right for your pet, and any changes to your pet's diet should be discussed with a veterinarian.
The brands and varieties of foods listed here were chosen solely to be a representative sample of commonly available, popular pet foods. We selected one adult dry dog and dry cat kibble, one "premium" dog and cat kibble, a canned dog and cat food, and puppy and kitten-specific dry food for our comparison.
The pet food market is divided into many different categories. Your pet's unique needs may be the deciding factor for where or what type of food you buy. We did not compare prices for the following categories of pet food:
Breed-Specific (large-breed vs. small-breed)
Life Stage (except for including puppy and kitten varieties)
Health Condition-Specific (prescription foods)
Limited-Ingredient Foods (gluten-free, vegan, vegetarian, raw, organic, or preservative-free foods).
Freeze-Dried, Raw, or Home-Cooked Formulations (except for canned vs. dry kibble).
After private label, Pedigree is the leading brand for dry dog food, according to Statista, so we included this brand in our price comparison chart.
To allow for accurate price comparisons, we standardized the cost in dollars per pound or ounces. In addition, individual retailers may offer savings for buying larger bags or subscribing to regular shipments.
Dog Food Comparison Chart*
Cat Food Comparison Chart*
*Prices may vary
**Member-only price
Is Pet Food Getting More Expensive?
The short answer is yes.
There are several reasons you might experience sticker shock when buying pet food:
Increase in pet owners since the start of the pandemic.
Increase in millennial pet owners. Younger pet owners are willing to spend more on their pets than previous generations, which has resulted in an increase in prices.
"Premiumization." This is the pet food manufacturers' response to millennial-driven demand for "premium" foods.
Supply chain disruption related to the COVID-19 pandemic.
As a result of the pandemic and global industrial shutdowns, manufacturers now pay more for raw ingredients, manufacturing, shipping, and freight – and pass increased costs on to consumers.
Cat lovers may remember this past spring's canned food shortage. Pet food producers Nestlé Purina and J.M. Smucker could not meet customer demand due to an aluminum packaging shortage, further driving costs up and limiting options for finicky felines.
As long as the pandemic continues, there will be disruptions in the pet food supply chain.
Ways to Save Money on Pet Food
Wanna save money on pet food?
Here are some great ways to save:
Compare prices between vendors. Checkbook.com found that the most expensive prices were a whopping 40% higher than the lowest prices, meaning that there are bargains to be had.
Buy in bulk if you don't have a picky eater.
Join loyalty and subscription programs.
Remember, online shopping is not always cheaper than in-store shopping.
If you do shop online, buy enough to qualify for free shipping.
Invest in the highest-quality pet food you can afford, since it will help you avoid expensive vet bills down the road.
Don't Be Fooled by the Price Tag
We know that consumers believe that a product is of a higher quality if it costs more. This cognitive bias invites pet food manufacturers and creative marketing departments to develop all kinds of premium foods with "luxury ingredients," as well as charge a higher price. Unfortunately, when it comes to pet food, you don't always get what you pay for.
There are no official standards for labeling a food or ingredient as premium or natural, so stick with the WSAVA, AKC, and your vet's guidelines for which ingredients matter most. Take your vet's advice, study ingredient lists carefully, and price shop to find the best combination of nutrition and value.