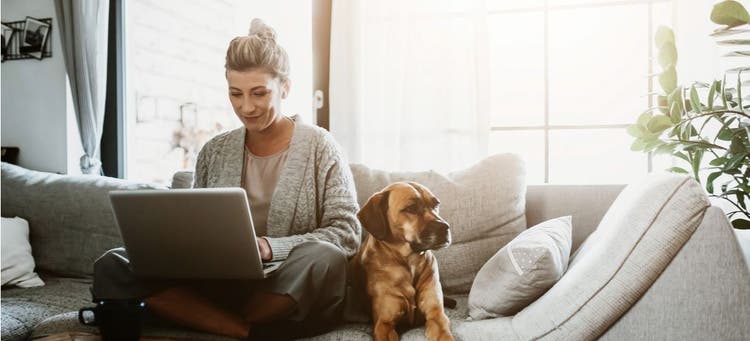 Why You Should Consider Making the Switch to Pet Sitting in 2022
Content Sponsored by TrustedHousesitters.
If you've ever gone on vacation without your pet, you'll know that it can be an uncomfortable experience. Many pet owners choose to book their pet into a traditional boarding facility. But – as well as being stressful for both pet and owner – it can be difficult to know whether your furry friend will receive all the care and attention they need.
Thankfully, with TrustedHousesitters, it's now possible to leave your pet in expert hands and have peace of mind while you travel. Keep reading to learn more about TrustedHousesitters and discover why you should make the switch to pet sitting in 2022.
What Is TrustedHousesitters?
TrustedHousesitters is an innovative pet sitting platform that connects a global community of pet lovers. Home and pet owners can find verified sitters who have a real love and passion for animals. These sitters happily exchange their time, care, and expertise for interesting accommodations and companionship with lovable pets. And, for your extra peace of mind, all sitters come verified, referenced, and reviewed.
Why Is Pet Sitting Better than Boarding?
There are several reasons why using TrustedHousesitters is preferable to traditional boarding. And, as you'll see, they all add up to a better experience for both you and your pet. Let's take a look at a few of the key benefits of personalized in-home pet sitting.
Your Pet Can Relax at Home
When you take a vacation, the last thing you want is for your pet to be lonely, unhappy, or stressed. Unfortunately, this is all too common in traditional boarding facilities. Pets can feel anxious and out of place in a strange environment surrounded by other animals, and they can even develop behavioral problems that persist after you return. In contrast, when your pet is cared for by a TrustedHousesitter, they get to relax in the comfort of their own home. It's no wonder that pets prefer this arrangement – and you'll be happy to know that they're much less likely to experience any problems while you're away.
They'll Receive One-On-One Care and Attention
With TrustedHousesitters, your pet will receive one-on-one care and attention, which is something that can be hard to come by in a traditional boarding facility. While you're on vacation, your pet will receive lots of attention, playtime, walks, and cuddles. And when you return home from your trip, they'll be happy to see you again! Imagine how much happier you'll be on your next vacation knowing that your pet is being looked after in their own home by a loving sitter.
Your Pet Will Benefit from Personalized Care
In a traditional boarding facility, it's difficult for your pet to receive the individualized care they need. But when you use TrustedHousesitters, your pet's care will be tailored to their specific needs. Does your pet require regular medications or treatments? Maybe they need lots of exercise, have a special diet, or suffer from separation anxiety? You can rest assured knowing that your pet's needs will be met by a TrustedHousesitter. They're experienced and dedicated individuals who are committed to spending time with each pet and ensuring they feel comfortable and safe while you're away.
The Cost Is More Affordable
Boarding your pet can be expensive, and it's often hard to find a facility that meets all of your needs and budget requirements. With TrustedHousesitters, you'll discover that the cost is a lot more wallet friendly. In fact, the cost of an entire year of TrustedHousesitters membership is 77% less than the average cost of just one week of pet boarding. All this means that you can take more trips without breaking the bank, and you'll have plenty of extra cash to spoil your pet with when you get home!
What About Leaving My Pet with Friends or Family?
You may be wondering if it's better to leave your pet with friends or family members while you're away. In some cases, this can be a great option, but only if the person you're leaving your pet with is reliable and has plenty of experience caring for animals. Unfortunately, many people who are eager to help out don't have the necessary skills or knowledge to properly care for pets, and this can cause problems for you, your pet, and the person looking after them. Not to mention, asking friends and family can sometimes feel like a bit of a chore.
TrustedHousesitters provides a guilt-free, stress-free way to arrange pet care. There's no need to rely on the kindness of friends or family members, and you can be sure that your pet is receiving the very best care from a reliable, skilled, and experienced sitter. All this adds up to one thing: more peace of mind while you travel.
Ready to Make the Switch to Pet Sitting?
If you're ready to make the switch to pet sitting in 2022, TrustedHousesitters can help you get started. They're a brand that truly understands pets' needs – so much so that they've built their business around them!
With simple, low-cost annual memberships and a slew of fantastic benefits, you're sure to love being part of the TrustedHousesitters community. To learn more about what they have to offer, check out their website today!