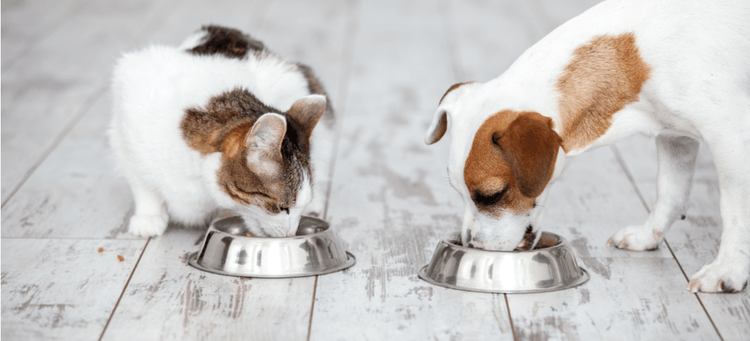 Breaking News: Dog and Cat Food Recall (3/26/21)
On March 26th, Evansville, Indiana-based Midwestern Pet Foods announced a voluntary recall of several different lots of various cat and dog food products. All of the affected products were produced at the organization's facility in Monmouth, Illinois.
Which Products Are Being Recalled?
The recall is in response to routine sampling tests and is being coordinated alongside the Food and Drug Administration (FDA). Potentially contaminated products can be easily identified by the letter M in the fourth section of their lot code information, indicating that they were produced at the facility in Monmouth.
Here's an example with the telltale M emphasized: EXP AUG/02/22/M1/L1
Specific lots of products from the following brands are being recalled: Earthborn Holistic, Meridian, Pro Pac, SPORTMiX, Sportstrail, Unrefined, Venture, and Wholesomes cat and dog foods. The products were distributed to online retailers and pet stores throughout the nation (including Puerto Rico). They were also exported to countries across the globe including Barbados, Chile, Ghana, Iceland, Kuwait, New Zealand, and the United Arab Emirates.
Check out this page from the FDA for specific information related to lot codes and pictures of the packaging for each affected brand.
Why Are These Products Being Recalled?
Each of the recalled products is possibly contaminated with the disease-causing bacteria Salmonella. While infection from Salmonella-contaminated food is rarely contagious for healthy animals and people, both may be affected by nausea, vomiting, cramping, and diarrhea if they consume or come in contact with contaminated products. More severe cases can cause infections of the heart muscle and potentially life-threatening dehydration. Infected pets will often shed contagious Salmonella particles in both their feces and saliva, presenting additional infection risks for nearby people and animals alike.
What Should I Do?
Retailers and distributors are advised to immediately remove recalled products from their shelves and safely dispose of them. If possible, retailers should attempt to contact pet owners who have purchased the recalled products.
Anyone who purchased any of the recalled products should dispose of them immediately. They should also take care to wash their hands carefully and clean any bowls and serving utensils that made contact with recalled food. Pet owners whose cats and/or dogs are showing signs of potential foodborne illness should contact their veterinarian immediately.