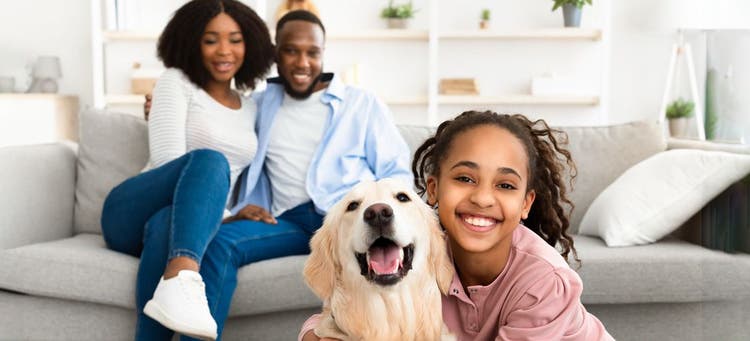 Are You a Good Pet Parent? Tips For Responsible Dog and Cat Owners
Content Sponsored by 24Petwatch
So, you've decided to add a pet to your family – a rewarding adventure sure to bring lots of love and laughter to your home. But pet ownership is more than playing fetch and enjoying weekend snuggles; it's signing on for a lifetime of accountability. Pet parents face countless dilemmas, including microchipping their cat or dog, choosing the best toys, or deciding what to do if their pet gets lost. Whether you already have a furry companion or are merely thinking about getting one, read on for honest tips for being a responsible pet owner.
Which Pet Is Right for Me?
Before visiting your local animal shelter, it's crucial to know the pet your lifestyle, budget, and desires can accommodate. For example, do you travel for work frequently? Do you want an animal to accompany you on hiking trips? Do you live in a small studio or have roommates with allergies? Consider all these factors and more when deciding what pet is right for you.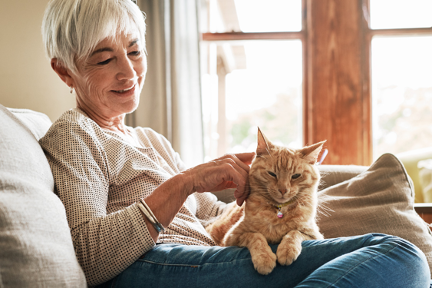 Dogs, like humans, have physical and emotional needs, but they depend on their pet parents to meet them. Meanwhile, cats are often considered the more independent, less needy pet. But, regardless of their temperaments, vet visits, vaccine maintenance, and prioritizing health and wellness are necessary to set both types of pets up for long, happy lives.
Should I Microchip My Dog or Cat?
Even with the best intentions, we can't always be there for our pets. Dogs and cats can be unpredictable and often find themselves in challenging situations, like when they wander off. But microchipping your dog or cat, an essential element of responsible pet ownership, can help in these situations. Though not a GPS, the rice-sized radio-frequency identification device (RFID) is the only permanent, trusted way to identify a lost pet. Start by visiting a shelter or vet clinic to get your pet microchipped.
What Happens After You Microchip Your Pet?
Having a microchip is merely the first step; you should always maintain accurate and up-to-date contact information connected to the microchip, especially if you move or get a new phone number. Registration ensures you can update your contact details quickly or be contacted in case your lost pet is found. In addition, getting your dog or cat a physical pet ID tag with their name and microchip number has an added proactive benefit.
How to Find a Lost Dog or Cat
What if your pet gets lost anyway? The moments after realizing your dog or cat is missing can be upsetting – and knowing what to do ahead of time can make all the difference. Consider the added protection lost pet recovery services provide. For instance, with a 24PetWatch Lifetime Protection Membership, you'll have access to their Pet Recovery Specialists, who can quickly start the process of finding your pet. Their recovery specialists are available 24/7 and have access to North America's largest lost pet database. Should your pet ever get lost, they'll ensure it gets reported to more places. Their unmatched database access has helped them reunite more than 3,000 pets with pet parents each month.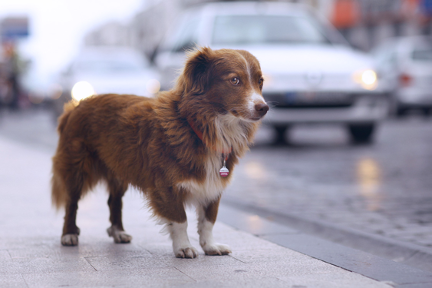 Spaying and Neutering
According to the ASPCA, 6.3 million companion animals enter U.S. animal shelters annually. By spaying or neutering your pet, you are helping reduce the reproduction of unwanted kittens and puppies that are left behind and sometimes euthanized at shelters. Spaying and neutering also have health benefits for pets, including preventing certain diseases and behavior issues in cats and dogs.
How to Pet-Proof Your Home
Like newly walking toddlers, pets often hunt for things to play with, chew on, and eat — especially when left alone. Dog owners should consider crate training to protect their homes and their pups, while cat and dog owners should pay special attention to specific toxic plants.
Do I Need Pet Insurance?
Similar to humans, pets can develop life-threatening diseases or incur expensive unplanned medical costs. However, depending on the carrier, pet insurance can help minimize out-of-pocket expenses for accidents, medical issues, or even routine care.
Should I Train My Dog?
Being a responsible dog owner also means protecting others, so make dog training a priority. Reinforcing good behaviors will help them become predictable, polite pups you can trust while on a walk or at the park. Neglecting dog training can result in disaster, especially if they were to hurt another dog or human. To protect your pet and others, always keep them on a leash in unfamiliar areas, and pick up their pet waste!
If you are looking for effective training, 24Petwatch offers a comprehensive Lifetime Protection Membership Plus, which includes customized, simple, and easy-to-follow lessons through Petcademy (complimentary for one year).
Despite its challenges, pet ownership is incredible. Nothing beats coming home to a happy dog bounding towards you while wagging their tail excitedly or a cat slyly rubbing up against your leg to get your attention. You'll love them unconditionally. To take the protection of your lovable pet to the next level, contact a 24Petwatch Lost Pet Recovery Specialist today via the web or by calling 1-866-597-2424.