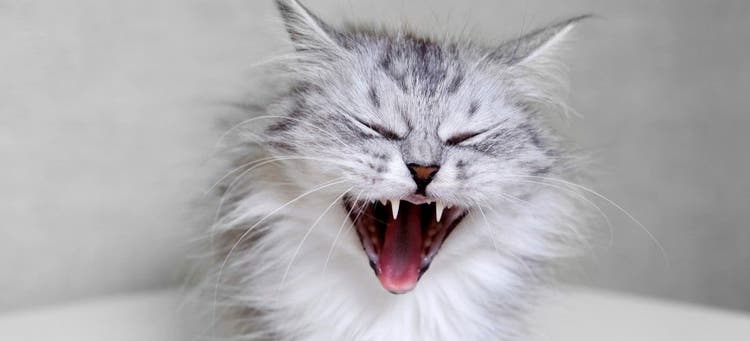 Get These Vet-Approved Dental Products for Your Pet
Your pet's dental health is just as important as your own, yet many pet owners neglect to care for their pet's teeth. While pet oral care can be as involved as annual teeth cleanings provided by your veterinarian, it can also be as simple as incorporating vet-approved foods and treats into your pet's diet to keep their pearly whites in tip-top shape.
Why Is It Important to Care for My Pet's Teeth?
Oral care is a foundation of responsible pet ownership, and keeping your pet's teeth clean and healthy helps prevent infections and physical discomfort. If your pet has broken, damaged, loose, or infected teeth, they will begin to develop other health and behavioral issues. If they are in pain, they may become snippy and lash out, or may even stop eating and grooming themselves entirely.
Did you know that bad breath is a sign of bacterial growth in your pet's mouth? It is also a likely indication of plaque on the teeth. Like humans, pets develop plaque when there are excess bacteria in their mouths. These issues can spread to your pet's gums, causing infections like gingivitis and periodontal disease that can rot teeth.
The dangers of bad breath in your pet are not limited to their gums and teeth. If the bacteria causing the plaque were to spread to your pet's bloodstream, it could cause organ failure. This spread is called bacteremia, and occurs when bacteria enters the liver, kidneys, and heart through the blood stream.
How Do I Take Care of My Pet's Oral Health?
Taking care of your pet's oral health is very similar to caring for your own teeth. Daily brushing of your pet's teeth and regular professional cleanings provided by your vet are an excellent start. Talk to your vet about proper brushing and schedule a cleaning for your pet. They will likely be sedated for the procedure, so it will need to be addressed separately from your annual wellness checkup.
Food, treats, and toys also play an important role in your pet's dental health. Select products and brands are designed to strengthen and clean pet's teeth to help make maintenance and care easier. The Veterinary Oral Health Council (VOHC) maintains a list of recommended oral products for cats and dogs. Their registered seal is added to products that have been proven to reduce plaque and tartar on your pet's teeth.
Vet-Recommended Dental Products for Dogs
The VOHC takes care to thoroughly test their approved products. In order to earn the VOHC Registered Seal, a product must undergo two trials to confirm that it meets the claims of reducing plaque and tartar in animals. Here are some of the approved products you can purchase to care for your dog. We have selected the items that you can purchase directly from stores, but others are available through your veterinarian.
Hill's™ Science Diet™ Oral Care is a dry kibble available at many pet food stores and online. They earned the VOHC Registered Seal in 2001 and are still on the approved list of dental diets. According to Hill's, their kibble will not only reduce plaque and tartar on your dog's teeth, but will also freshen their breath with "interlocking fiber technology" and improve their coat with the addition of Omega-6s and vitamin E. Lili of Lebanon, TN says, "My older dog's breath used to smell so bad, [but] now that she is eating this food it doesn't smell any longer! Love that!"
Greenies™ Dental Treats for dogs have made the list for all flavors, sizes, and even the weight management line. These treats pack a healthy punch for your dogs. They are designed to clean your dog's teeth all the way to the gumline. Greenies are available in a variety of flavors like sweet potato, blueberry, fresh spearmint, and even seasonal flavors like pumpkin spice and gingerbread. The dental chews are shaped like a toothbrush and are available in 4 sizes, so you're sure to find something to fit your dog's tastes.
While many toothbrushes for dogs can be recommended by the VOHC, Petsmile® offers online shopping for toothbrushes and toothpaste that have been specifically vetted by the VOHC. They offer toothpaste in a variety of flavors like London Broil, Rotisserie Chicken, and Say Cheese to make the daily teeth-cleaning process more enjoyable for your dog. Get the kit that includes a toothbrush to get your dog's oral-care routine started. The VOHC has verified each flavor and proven that they help prevent plaque and tartar buildup.
Vet-Recommended Dental Products for Cats
Don't leave your cat out of the dental care process. Your cat's teeth are just as important to their overall health, and the VOHC has a line of dental care product recommendations specifically for cats.
Hill's Science Diet Adult Oral Care Cat Food tops the list of VOHC-approved cat foods that are available outside of a vet's office. Like its dog-food counterpart, this cat food has been proven to reduce plaque and tartar on your cat's teeth, freshen breath, and help keep their coat soft and healthy.
Additives from HealthyMouth® are an easy way to improve your cat's oral care. Their water additives and gel products are accepted by the VOHC to control plaque. Conveniently, these products are healthy for both dogs and cats, so if you have a mixed-breed household, you don't have to worry about separating your pets' water sources.
Feline Greenies™ Dental Treats are crunch snacks that clean teeth and freshen your cat's breath. They are free of artificial flavors, preservatives, and fillers, so you can feel good giving them to your cat.
Taking care of your pet's teeth is an important part of their overall health. So, talk to your vet and set up a dental care routine for your pet. With daily brushing, annual cleanings, and the added benefits of VOHC-approved foods and treats, your pet will have a healthy mouth for years to come.