Pet owners commonly wonder what is an emergency vet and what would happen if they had to take their pet to an emergency vet clinic. First, let's look at what is an emergency vet?
An emergency vet is a veterinarian that focuses their work on veterinary emergencies. Some emergency vets work full time at an emergency clinic while, others do emergency work at their hospitals nights and weekends, and some work emergency shifts as a second job.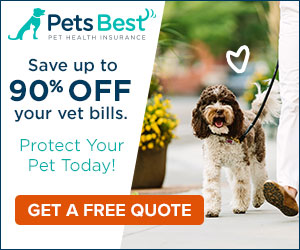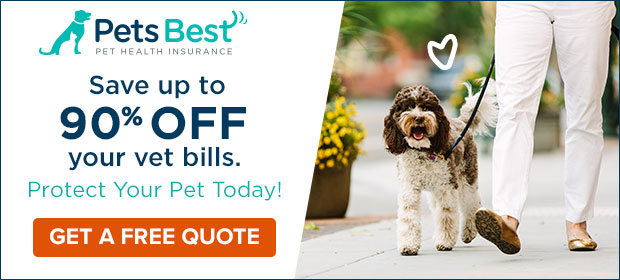 In addition to veterinarians that focus their work on emergencies, there are veterinarians that specialize in emergency and critical care. This means that after completing veterinary school, they continue training for 4 to 5 years to obtain this specialized degree. Veterinarians that are board-certified in emergency and critical care commonly have the initials DACVECC after their DVM (Doctor of Veterinary Medicine) degree. DACVECC means Diplomat of the American College of Veterinary Emergency and Critical Care. For example, a veterinarian that is board certified in veterinary emergency and critical care would be John Smith, DVM, DACVECC.
How Do You See an Emergency Vet?
There are two common ways pet owners have their pets emergencies treated.
The first is that your family veterinarian takes calls and emergencies on weekends and nights. Occasionally a veterinarian may also do house calls however the most common practice is for dog and cat owners to take their pet to the veterinary hospital.
The second way pet owners have their pet's emergencies treated is through a veterinary emergency hospital. Most large cities have one or several veterinary emergency clinics. Some emergency clinics operate just nights and weekends (basically they are open when the regular vet clinics close) and others are open 24/7/365. Some emergencies clinics are associated with specialty hospitals that offer expertise in cardiology, dermatology, surgery, internal medicine, oncology, avian and exotic, anesthesiology, radiology, critical care, rehabilitation, dentistry, and more.
What are Common Dogs and Cats Emergencies?
There are literally thousands of reasons dogs and cats can end up at emergency vet clinics. They can range from being hit by a car, lacerations, ingestion of toxins, as well as common problems such as itching, ear infections, coughing, vomiting, and diarrhea.
The most common reasons dogs present to emergency rooms are as follows:
The most common reasons cats present to emergency rooms are as follows:
What is the Best Way to See an Emergency Vet?
The best way to see an emergency vet will depend on you, your pets needs, and what services your family vet offers. In many cases, the least expensive way to have your pet treated is by your family veterinarian.
Some veterinary clinics do not provide emergency services and refer all their after-hour calls to a local emergency clinic, some see emergencies on an outpatient basis, and others provide 24/7 emergency care and have the staffing to support pets all night. Veterinary clinics that see emergencies on an outpatient basis may refer serious or life-threatening problems to a 24-hour facility that has an around-the-clock nursing staff to monitor and care for your dog or cat.
If your family vet is closed or your pet needs more intensive 24-hour care than your veterinarian can provide, the best option may be to go to an emergency vet clinic.
Do you wonder when you should go to or call the emergency vet? Go to: When Should You Call the Emergency Vet Hotline? This article identifies the most common emergency situations including a list of foods and toxins that should prompt a call.
How Do Emergency Vet Clinics Work?
An emergency vet clinic operates similarly to human emergency rooms and urgent care clinics. You don't need an appointment and can go any hours they are open.
Emergency vet clinics practice triage. Triage is a method that identifies the most critical patients to ensure they receive attention and treatment the soonest in an effort to save the most lives. This means that a dog hit by a car that is having trouble breathing and bleeding will get priority over a dog that has been limping for two days. Learn more about the Day in the Life of an Emergency Veterinarian.
What Should You Expect from an Emergency Vet?
If your dog or cat is severely ill or injured, it is ideal to call ahead and let the veterinary staff know you are coming and provide any information you have about your pet's condition. For example, if your dog is having trouble breathing, they will likely prepare by setting up an oxygen cage in advance. They may also organize an intravenous (IV) fluid set up that will allow them to quickly insert an IV and deliver life-saving fluid therapy and drug treatments.