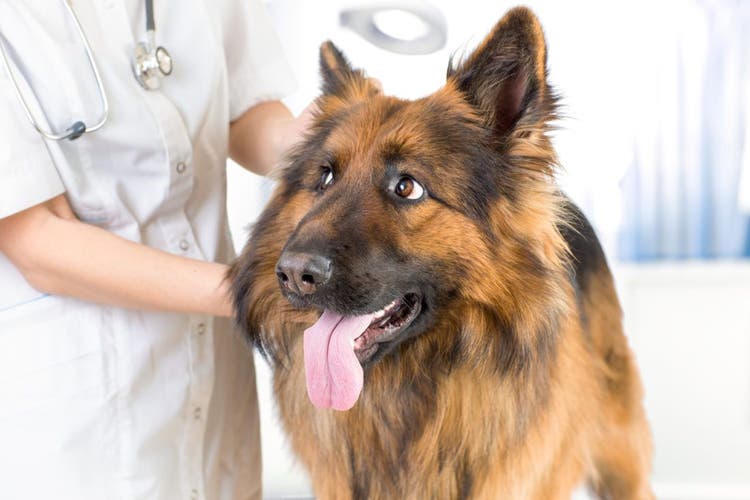 Does Medicaid Pay for Pets?
Many pet owners wonder if Medicaid coverage applies to their pets and the associated costs of having a pet.
First of all, let's discuss what Medicaid actually is, what it covers, and offer some tips on how to pay your pet's healthcare bills while on Medicaid.
What Is Medicaid and What Does It Cover
Medicaid is a state-funded and federally-regulated health insurance program for low-income individuals.
It provides health coverage for doctor visits, hospital expenses, nursing home care, and home healthcare for the insured party.
The question is… does Medicaid pay for pets? Unfortunately, it does not pay for pet care costs, but there are special programs to help service dogs.
If Medicaid doesn't pay for your pet and pet care costs, what are the options to help provide the best pet care and cover pet-related costs?
First of all, before you get a pet – it is important to understand what it costs to own an animal. Here are two good articles that discuss this subject in detail: What It Costs to Own a Cat and The Costs Associated with Dog Ownership.
If you already own a pet, what are your options for paying for their care? Below, we provide some tips on how to save and how to pay for vet bills while on Medicaid.
How Can You Pay For Pet Bills When You're On Medicaid?
The costs of pet care can certainly add up. Although Medicaid does not pay for your pet, there are options to save money on their care and well-being. Here are some tips that may help:
Look for Low-Cost Routine Care. Your local shelter, rescue group, or animal welfare association may offer low-cost sterilization procedures, such as spaying and neutering, vaccinations, and other routine care. If your local shelter does not offer routine care, they may be able to direct you to a shelter that can provide assistance. As you look for low-cost care, recognize that there are differences between this type of care and care provided by your veterinarian. Learn more in the following article: What You Should Know about Low-Cost Spay/Neuter Clinics vs. Your Local Vet.
Check with Vet Schools. Some veterinary schools may be less expensive for certain procedures. You can always look for a veterinary school and see how close the nearest one is to your home.
Shop Around for Care. Prices for veterinary care can vary depending on your part of the country and even within the same city. We compared the cost of a rabies vaccine in 5 different clinics in different parts of the country, and found a range from $14 to $42 for this common vaccine. Within one small geographic area of Columbus, Ohio, there was a range from $15 to $26.
Discuss Options with Your Vet. If your pet needs an expensive medical treatment or you're struggling to cover the cost of care, discuss the situation with your veterinarian. Some vets may offer payment plans or credit plans that help to extend the amount of time you have to pay bills.
Seek Out Pet Charities. There are pet charities that can help with certain health-related situations. Your local veterinary hospital or Humane Society may have a list of organizations available in your area.
Save on Pet Meds. You can save money by asking for a written prescription to take to your local pharmacy. Some antibiotics used for dogs and cats are available at human pharmacies such as Costco, Wal-Mart, Target, or your local pharmacy. You can also buy your pet meds online, but special care is needed, as not all online pharmacies are trustworthy.
Look for Special Deals. Some veterinary hospitals offer specials throughout the year that can save you money. For example, February is Pet Dental Month and several veterinary hospitals run specials, such as 20% off dental cleanings. Often, you can plan your pet's care around known offers. Subscribe to your veterinarian's email list to receive offer notifications.
Feed Your Pet Quality Food & Find a Loyalty Club. Good nutrition is important for health. Pick your pet's food with care. It can be tempting to save money by buying the cheapest or on-sale grocery store brand, but that isn't the best choice for your pet's health. To save money, consider buying a quality food from your local pet store that has a loyalty club. For example, some stores offer deals like "buy 8 bags, get 1 free."
Protect & Practice Pet Safety. One way to save money on pet care costs is to protect your pet from common dangers, which can often turn into expensive problems. Here are some great ways to protect your pet from common household dangers.
Spay or Neuter. Schedule this routine surgery when your pet is young and it will likely be less expensive. Also, infections like pyometra are common and may require surgery that can be very expensive to treat when your dog is sick. This type of infection can be prevented by spaying.
Vaccinate Your Pet. Ensure your pet is protected from common infectious diseases that can be expensive to treat.
Don't Let Your Pet Roam. Trauma from dog or cat fights or being hit by a car is common and can be very expensive to treat. This can be prevented by keeping cats inside or dogs on a leash or in a fenced-in yard.
Pet-proof Your Home. Keep your home free from common toxins like rat poison and toxic flowers.
Stick with Pet Food. Stay away from feeding human food to your pet. There are human foods that can be dangerous and even deadly. Table scraps can make some pets sick, causing vomiting, diarrhea, and, in some cases, pancreatitis. Stick with feeding your pet a high-quality pet food – it can save on emergency vet bills.
Brush Your Pet's Teeth Daily. Consistent dental care can prevent dental disease and avoid expensive procedures.
Pet Insurance. A great way to budget your pet care costs while on Medicaid is to consider pet insurance. Pet insurance can help you pay for your veterinary bills and provide the best care while on a budget.