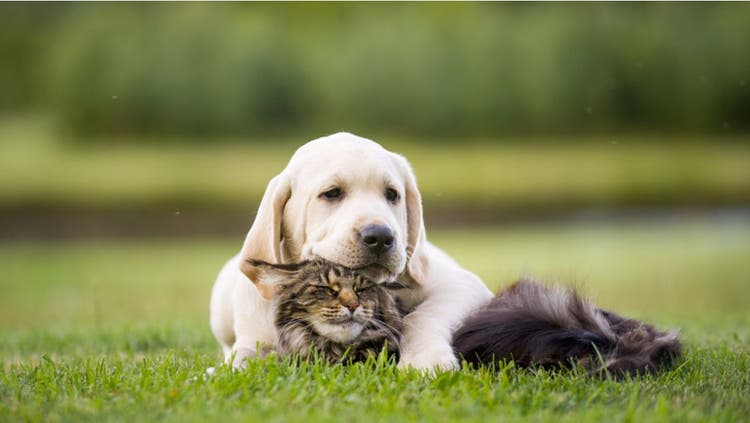 Factors to Consider Before You Compare Pet Insurance Policies
In the simplest terms, pet insurance is health insurance for pets. The goal of pet health insurance is to help you save money on veterinarian bills and provide the best possible care for your pet in the case of an illness or emergency.
Though initially a niche market, the pet insurance industry is growing rapidly. According to NAPHIA (North American Pet Health Insurance Association), approximately 2.4 million pets were insured by the end of 2018 in North America. Approximately 2.16 million pets were insured in the United States and approximately 277,000 pets were insured in Canada. This represents an 18% growth in insured pets in the US and 10.9% growth in Canada from 2017, making the pet insurance industry a 1.42 billion dollar business by the end of 2018.
There are currently 12 major pet insurance companies in North America, but that number is expected to grow in the near future. This means that there will be a variety of options and policies to compare when seeking out a pet insurance plan.
What to Consider When Shopping for Pet Insurance
Due to the expanding marketplace, the prospect of finding and comparing pet insurance companies and plans may seem complicated. Below are tips that will help you compare policies and find a plan that is right for you and your pets.
1. Know the Pet Insurance Industry Players
Research all of the available companies and plans to understand specific details and differences. Visit the following article for more details: The Pet Insurance Providers In North America.
2. Compare Pet Insurance Providers
Create a chart to do a side-by-side comparison of pet insurance companies based on the key factors that impact your policy, coverage, and costs. These details include: plans, premiums, deductibles, co-pays, sample reimbursements, and plan details, including exclusions and any additional features.
You should also consider visiting an insurance agency. While an insurance company will only offer their in-house array of pet insurance plans, an insurance agency can offer plans from several different companies and help you compare products and determine what is best for your pet. If you have a relationship with an insurance agency for your home and auto needs, check to see if they have information on pet insurance as well.
3. Research What's Covered and What's Not
Many insurance plans have exclusions or things that are not covered, which can impact your plan costs and coverage when you submit a claim. The top exclusion categories include: pre-existing conditions, hereditary conditions, congenital conditions, or conditions related to breeding. If you have a particular breed and have concerns, pay special attention to the fine print pertaining to the inclusion or exclusion of breed-related conditions in overall cost.
4. Pick a Plan for You and Your Pet
Determine what's most important for you and your pet. Many insurance company providers offer custom policies that allow you to build plans based on annual limits, deductibles, and copay options. Research your pet's breed and talk to your vet about breed-related health issues and your pet's health history. Also, explore all of the plan options for accident, illness, and wellness care.
5. Compare Cost and Value
Compare the plan options based on your pet's needs.
Explore any details pertaining to deductible, like:
Are deductibles per incident or annual?
How do these factors impact my choice and cost?
Most providers have quick quote tools that make acquiring this information simple. Typically, most websites can provide a quote in only a few minutes. You can also change the variables, such as deductible and copay options, to see how they impact your premium.
6. Get to Know the Pet Insurance Company
When seriously considering a company, investigate their reputation and expertise, including the number of pets they insure and length of time in the industry. Search for company reviews and find out what other customers have to say about the company and plans. Look for the most recent reviews to ensure accurate details on the current plans and customer experiences.
7. Explore Discounts
Depending on the company, there are discounts when you've served in the military, enroll multiple pets, pay by direct debit from your bank or to your credit card, or pay yearly rather than monthly. Some companies even offer a free 30-day trial.
Also, check to see if your employer offers pet insurance as a benefit. Many employers are now offering pet insurance as part of their benefit's package, as well as group discounts.
8. Start When Pets are Young and Healthy
The age of your pet and current health status play an important role in cost and coverage. Young pets are typically insured at a lower cost and with fewer limitations. Most pet insurance companies will NOT cover pre-existing conditions or problems related to said conditions. For example, when you sign up for a plan and your pet already has diabetes, nothing pertaining to the diabetes or conditions that may result from diabetes (such as diabetic-related cataracts) will be covered. The best time to get pet insurance to ensure you have full coverage is before your pet develops a health problem.
What Types of Pets Can Be Insured?
Pet insurance is not limited to just cats and dogs. The term animal insurance is often used to describe the larger insurance category of companion animals.
According to the ASPCA, companion animals are defined as any species suitable to be a companion, including dogs, cats, horses, rabbits, ferrets, birds, guinea pigs and select other small mammals, small reptiles, and fish. The key distinction for companion animals is that they are not part of the wild or the wild hybrid species of animals.
There are pet insurance plans for many types of companion animals. The most popular types of insurance plans are for dogs and cats, but bird, rabbit, and horse insurance have been gaining popularity. There are even some insurance companies that offer coverage for iguanas, with more pets being added to policies everyday.
Want to learn more about pet insurance? Click here.
Independent article by PetPlace.com. PetPlace® may be compensated by its affiliates when you click on or make a purchase using the links in this article. PetPlace is a brand of Independence American Holdings Corp. (IAHC).