According to NAPHIA (North American Pet Health Insurance Association), close to 1.8 million pets were insured by the end of 2016 in North America. Approximately 1.6 million pets were insured in the United States and approximately 220,000 pets were insured in Canada. This represents an 11.5% growth in insured pets from 2015. There are currently 12 major pet insurance companies in North America, but the number of companies is expected to grow. This means that there are many options for you to compare pet insurance policies.
Pet Ownership Is On The Rise
Sixty-eight percent of U.S. households, or about 85 million families, own a pet, according to the 2017-2018 National Pet Owners Survey conducted by the American Pet Products Association (APPA). This is up from 56 percent of U.S. households in 1988, the first year the survey was conducted.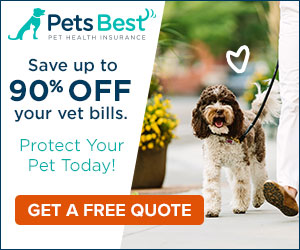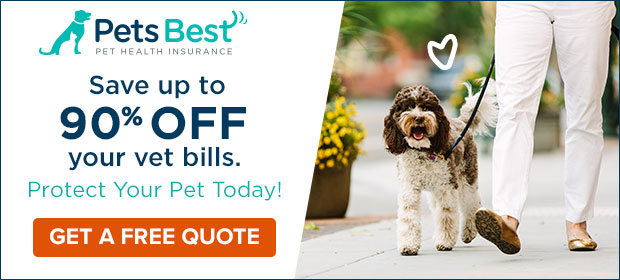 Currently, it is estimated that less than 1% of North America's dogs and cats are insured. This number is quite low compared to other countries. For example, the UK reports about 25% of their dogs and cats as having pet insurance and Sweden is at over 30%.
However, in the United States, each year the number of insured pets continues to grow and more and more pet owners will explore pet insurance and will need to compare pet insurance companies and compare pet insurance plans to find the right company and plan for their fur family member.
Factors to Consider Before You Compare Pet Insurance?
With over 12 pet insurance companies, the prospect of finding and comparing pet insurance companies and comparing pet insurance plans can seem complicated. The good news is that it is actually not that complicated. We've created the following tips that should help you compare pet insurance and help you find the plan that is right for your pet and your family.
#1.  Know the Players  – Research all the available companies and plans to understand the details and differences. A simple "pet insurance" google search will provide the majority of players or you could visit this article: The Pet Insurance Providers In North America.
#2. Compare Pet Insurance Providers – Start a comparison chart to do a side-by-side comparison of pet insurance companies based on the key factors that impact your plan, coverage and costs. These details include: plans, premiums, deductibles, co-pays, sample reimbursements and plan details, including exclusions and any additional features.
#3 Research What's Covered and What's Not – Many plans may have exclusions or things that are not covered, which can impact your plan costs and coverage when you submit a claim. The top exclusion categories include: pre-existing conditions, hereditary conditions, congenital conditions, or conditions related to breeding.
#4 Pick A Plan For You and Your Pet – Determine what's most important for you and your pet. Many providers offer custom plans that allow you to build options based on annual limits, deductibles and copay options. Research your pet's breed and talk to your vet about breed-related health issues and your pet's health history. Explore all the plan options for accidents, illnesses and wellness care.
#5 Compare Cost and Value – Compare the plan options based on your pet's needs. Explore any details around deductible – are they per incident or annual? How do these factors impact your choice and cost? Most providers have quick quote tools that make getting this information simple.
#6 Get To Know The Company – How long has the company been in business, how many pets do they insure?  Search for company reviews and find out what others have to say about the company and plans. Look for the most recent reviews to ensure accurate details on the current plans and customer experiences.
#7 Explore Discounts – Many companies offer discounts and there are also discounts when you enroll multiple pets. Does your employer offer pet insurance?  Many employers are now offering pet insurance as part of your benefits package and there may be group discounts.
#8 Start When Pets are Young and Healthy – The age of your pet and current health status play an important role in costs coverage. The younger the pet typically means lower costs and less limitations for pre-existing conditions.
How To Find Full Pet Insurance Coverage
It is very easy to find full pet insurance coverage. However, in order to find full pet insurance coverage, it is important to understand what type of coverage pet insurance provides for our dogs and cats.  Pet insurance plans were designed to cover unexpected and unplanned accidents and illnesses. With the rising costs of pet healthcare, having pet insurance and full pet insurance coverage can ensure that pet owners can provide both important and costly medical care for their dogs and cats.