Over the decade from 2006 to 2016, the amount of money pet owners in the United States spent on pets nearly doubled from $38.5 billion to $66.8 billion dollars. Not million, but billion. These pet care costs include one time costs, annual costs and unexpected costs. We will review dog vet costs in different parts of the country, give you an idea of costs for some common procedures, and provide ideas on how to save money on dog vet costs.
Dog Care Costs
Most costs relating to having a dog can be broken down into one of the following three categories: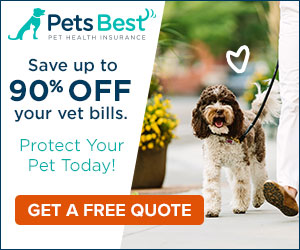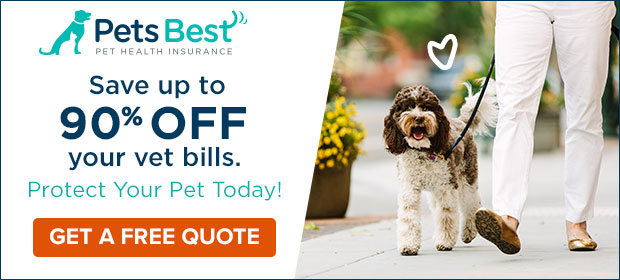 One-time costs:
Adoption or purchase costs. These are costs associated with obtaining your pet. This can be the cost of purchasing your dog from a breeder or adoption fees at your local humane society.
Core supplies. These are things you can buy and use forever that include leashes, crates, carriers, feeding bowls and dishes, pet beds, cages, collars, ID tags, grooming supplies such as brushes, combs, toothbrushes, fencing, and/or gates.
Initial care. Puppies require a series of vaccines and deworming medications that require more costs the first year. In addition, microchipping, spaying and neutering are additional costs incurred in the first year and are one-time costs.
Training. Some dogs benefit from training.
Annual costs:
Wellness care. Wellness, also known as preventative care, are things that are recommended to keep your dog healthy. They include vaccinations, flea, tick and heartworm prevention, parasite control, annual examinations, dental cleanings, fecal exams, microchips, licenses.
Boarding. Costs for boarding and/or house sitting, doggie daycare, pet walkers.
Food and treats.
Supplies. There are supplies needed on a regular basis such as poop bags and toothpaste.
Optional supplies. This includes toys, pet clothes, catnip, training classes.
Unexpected costs:
Medical care. Medical care costs may include treatments for problems relating to trauma, illnesses, toxin exposures, dental disease problems, ear infections, and other medical problems. This can also include ongoing costs for chronic problems such as veterinary rechecks, repeat blood testing, medications, and other care as needed.
Pet owners can spend hundreds of dollars on core supplies. Annual costs can be somewhat fixed for wellness care but can vary greatly depending on the size of your dog, quality of food you feed, and your boarding or training needs. High-quality food and boarding costs can add up to hundreds or even thousands of dollars over the course of a year. Some pet owners spend hundreds of dollars alone every year on toys and dog clothes.
There are different estimators on costs for wellness care, staples such as food and treats and even medical care. Here is one article on what it costs to own a dog and her is one on what it costs to own a cat.
The annual costs for most dogs generally ranges from $500/year to $800/year. Some pet owners wonder if Medicaid will cover pet care costs. Learn more about this – Does Medicaid Pays for Your Pet's Costs?
Dog Vet Costs
There are two common categories for dog vet costs. They include costs associated with wellness care and the other is medical care for illnesses or emergencies.
Wellness care includes annual examinations, vaccinations, heartworm prevention, flea control, tick control medications, fecal checks, heartworm testing, microchipping, spaying and neutering, and dental cleaning.
Medical care includes the exam fees, diagnostic tests, and treatments for troubles such as vomiting, diarrhea, lacerations, trauma, ear infections, evaluation of skin problems, treatment for fleas, bite wounds and/or other medical problems.
The costs for wellness, medical care, and chronic illness costs are where the dollars can add up. And often these dollars are often unexpected costs.
The typical wellness dog vet visit consists of the annual examination (appointment), distemper vaccine, Bordetella vaccine, rabies vaccine, heartworm testing, fecal exam, plus prescriptions for heartworm prevention as well as flea and tick control. Other vaccines may be discussed including the canine flu (CIV) and/or Lyme vaccination depending or your vet's recommendations and assessment of risk for your dog.
Dog vet costs vary substantially by your location and even within clinics in a geographic area. I researched costs from 5 different clinics in different parts of the country to provide the cost ranges listed below. The areas included Granville, OH; Kansas City, KS; Seffner, FL; South Orange, NJ; and Odessa, TX.
Cost ranges associated with procedures from a typical vet visit include:
Annual examination – $30 – $94. The average price for a veterinary visit is right around $52.
Distemper vaccine – $19 – $38
Bordetella (kennel cough) vaccine – $20 – $45
Rabies vaccine – $14 – $42
Fecal testing – $17 – $38
Heartworm testing – $25 – $74
Medium-sized dog spay – $295 – $487
Costs for hospitalization and treatments such as fluid therapy, or surgery to fix a fracture can range greatly. For example, the cost to surgically fix a fractured hip by a veterinary surgeon can range from $2,500 to $8,000 depending on the extent of the injuries, size of your dog and your location in the country.