Many pet insurance companies and some corporate pet hospitals offer pet "wellness plans". Below we will look at what is a pet wellness plan, how does it work, how does it compare to a pet insurance policy, what it covers, and if pet wellness plans are affordable.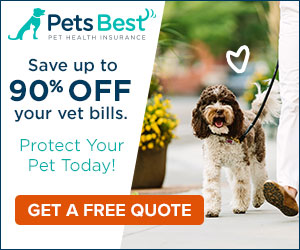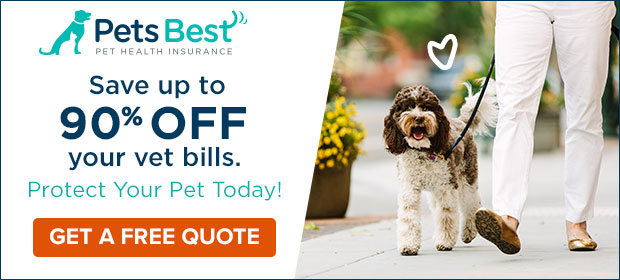 What is a Pet Wellness Plan?
Wellness Plans, also referred to as Routine Care Plans, are somewhat similar to an insurance policy but can be more accurately compared to a discount membership. Pet Wellness Plans are offered by many pet insurance companies as a policy in itself, more commonly as an add-on to your pet insurance policy, and are also offered by some large corporate veterinary hospitals.
Details of the plans may vary but the principles are the same. They cover things that help optimize pet health such as vaccines, dental cleanings, fecal checks, heartworm tests, heartworm prevention, flea control medications, and more. Wellness plans do NOT cover accidents, illness, and emergency health problems.
How Does a Wellness Plan Compare to an Insurance Policy?
In the table below, we will look at some of the important differences between wellness plans and insurance policies.
| | | |
| --- | --- | --- |
| | Wellness Plan* | Insurance Plan* |
| Coverage | Wellness plans may differ from company to company but generally cover very specific wellness care options. They may include any or all of the following: vaccinations or vaccine titers, spaying, and neutering, heartworm prevention, flea control medications, fecal exams, deworming, dental cleaning, nail trimming, anal gland expression, food, and more. Wellness policies do NOT cover if your pet gets sick. | Pet insurance covers accidents and illnesses. This includes the appointment, diagnostic tests, treatments including surgery and medications. Basic pet insurance policies do NOT cover vaccinations, nail trims, heartworm prevention, flea control, etc. UNLESS you have an additional Wellness Plan added on to your insurance policy. |
| Deductible | Wellness plans generally do not require a deductible. | Insurance policies have a deductible and begin payout once the deductible is met. |
| Maximum Coverage | Most wellness plans have a maximum coverage per item or per year depending on your specific plan. | Some pet insurance policies have no limits in coverage and others do. For example, Pets Best does not have a max coverage per year with some plans. |
| Care Providers | Wellness plans that are available through pet insurance companies allow you to seek care at any veterinary clinic that provides the covered wellness services. Wellness plans available through specific veterinary hospitals generally require all wellness care be obtained only through their hospital or their network of hospitals. | Pet insurance companies allow you to obtain your veterinary care at any veterinary hospital, emergency clinic, or specialty. |
*Please see your provider for details on all products before purchasing any policy or plan.
What Do Pet Wellness Plans Cover?
Pet wellness plans vary with what they cover and don't cover. Here are items that many wellness plans cover:
Annual exams
Dental/teeth cleaning
Fecal & urinalysis tests
Flea, tick, and heartworm prevention
Heartworm testing or feline leukemia testing
Microchipping
Routine blood testing
Spaying & neutering
Vaccinations or vaccine titers
Pet Wellness Plans are generally affordable and worth the money if you take advantage of the offerings. You need to understand what is covered, maximum payout per item or per year, and consider how you would take advantage to optimize the plan.
Here is an example of the cost and payout for one policy. The premium for Pets Best Essential Wellness Plan that I researched was $16/month which would be cost $192/year. The value of what you get for that money with this particular plan is $305 IF you take advantage of everything that is offered.
Pets Best "Best Wellness" Plan is $26/month and provides an annual benefit of $535. Your cost for this annual plan is $312. If you take advantage of the annual benefit – you have over $223 in savings.
It is important that you take advantage of these savings to optimize your benefit. For example, if they cover dental cleaning up to $150 and you don't get your pet's teeth cleaned, then that may not be a good benefit for you.
Most wellness plans cover vaccinations. Some Wellness Plans have limits for the coverage of vaccines up to a certain dollar amount per year or per vaccine. For example, a plan could cover up to $15 for a rabies vaccine. If your clinic charges $20, you will have $5 that will not be covered.
How to Pick a Pet Wellness Plan?
The easiest thing to do is if you have a pet insurance company that offers a wellness plan, look at that first. Consider what you normally spend on "wellness" over the course of a year and then look at the cost of the wellness plan and what it covers. Review the plan options to see what works for you.
Are Pet Wellness Coverage Cheaper than Pet Insurance?
Wellness coverage can cost less or more than pet insurance depending on the company and the coverage. The more coverage, the more expensive the plan.