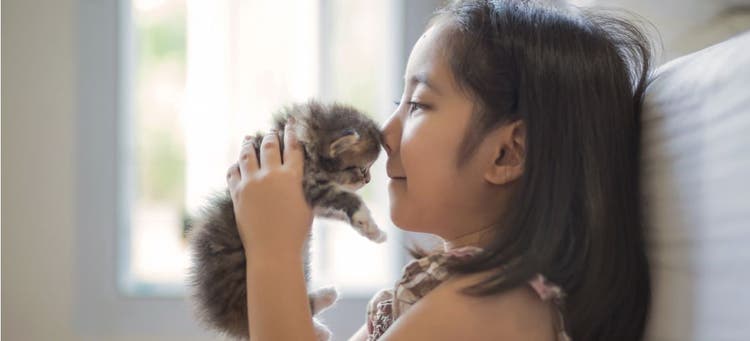 Think Pet Insurance Isn't For You? Think Again
There's very little that dog and cat owners won't do for their four-legged family members. According to the American Pet Products Association, spending on pets topped $100 billion for the first time in 2020 and the numbers are only going up. Between essentials like food and medical care, as well as indulgences like treats and toys, dedicated pet parents have plenty of items on their shopping lists. Still, even the most dedicated pet owners tend to forget one crucial item. Though the pet insurance industry is growing rapidly, just a tiny percentage of the nation's pets are currently insured. Think pet insurance isn't for you? Think again.
Customize Your Plan
PetPartners makes it simple to select a policy that suits your pet's needs and your pet care budget. In addition to standard accident and illness coverage, which offers reimbursement for treating a range of common conditions, pet owners can select from several optional policy add-ons:
Exam Coverage: Sometimes visiting the vet with your dog or cat can cost as much as treating a health condition. PetPartners' Exam Coverage can help by offering reimbursement for visits to primary care doctors, specialists, and emergency clinics.
Hereditary Coverage: Not every health condition qualifies for accident and illness coverage. To cover the cost of chronic conditions like arthritis, diabetes, and heart disease, pet owners have the option to purchase Hereditary Coverage before their pet reaches two years of age.
Wellness Coverage: With Defender or DefenderPlus Wellness plans, enrollees can save on a range of one-time and recurring preventive expenses including vaccines, pest prevention, and spaying or neutering.
Final Respects Coverage: It's never easy to say goodbye to a dog or cat, but PetPartners can make it a little less stressful with reimbursement for expenses like memorials, burial, and cremation.
Keep Your Vet
One of the most frustrating things about human health insurance is trying to find the right doctor. Provider networks are often limited, forcing policyholders to travel great distances or break their budgets to get the care they need. With pet insurance, there's no need to worry about going out of network and facing hefty fees. Whether you're enrolled with PetPartners or another insurance provider, you're potentially eligible for reimbursement from any licensed veterinarian in the country.
PetPartners Perks
In addition to peace of mind and a financial safety net, PetPartners policyholders gain access to a number of additional features that take the stress out of keeping dogs and cats happy and healthy.
TailTrax®: With this convenient mobile app, pet owners never need to worry about misplacing medical forms or policy documents again. The customer portal also makes it easy to file and review your claims.
24/7 Vet Helpline: Medical mishaps are a sad fact of pet ownership, and these emergencies don't always occur during your vet's office hours. When policyholders have questions early in the morning or late at night, they can call the 24/7 Vet Helpline for expert guidance on next steps.
PetGeniusRx: Through PetGeniusRx, policyholders can find opportunities to save on their pets' vital medications.