If you have a small nest egg that will cover the deductible, you may choose a plan with a higher deductible so your monthly premium is lower.
Here is an example: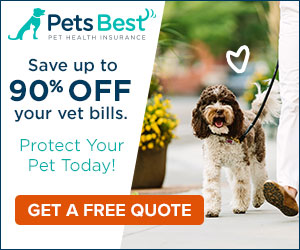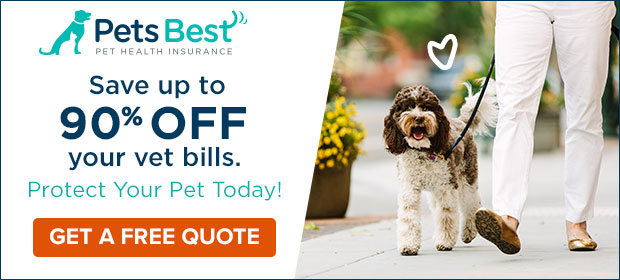 You have a new 4-month-old Golden Retriever and you would like to get pet insurance for him. You want insurance in the case of an accident or injury but you don't care about wellness coverage. You want the highest possible reimbursement (you want the insurance company to pay as much as possible for every bill), unlimited yearly coverage, and the highest deductible with the lowest possible monthly premium.
Here is an example with Pet's Best. So you may choose a plan with a $1,000 deductible, 90% reimbursement, unlimited yearly coverage.
I just went to Pet's Best and plugged in these parameters.
My monthly premium would be $16.17. This covers all my exams, 90% of my vet bill after I reach my $1,000 deductible and unlimited yearly coverage.
So what does this mean if I have a problem? Let's walk through an example. Let's say your new puppy had vomiting and diarrhea and went to the local emergency clinic. He had abnormal x-rays, blood work, fecal test and a parvovirus test and was diagnosed with the virus called "Parvo" or Parvovirus. He is hospitalized for 5 days receiving intravenous fluids, around the clock care, medications for vomiting and diarrhea, antibiotics, and more. When he is ready to leave, his total bill is $4,397.24.
You would need to pay the $1,000 deductible and Pet's Best would pay 90% of the rest. Pet's Best would pay $3057.52 and you would be responsible for the other $339.72.
So what happens during the puppy's recheck 2 weeks later? They repeat some blood work and his total bill is $169.42. This time, there is no deductible (you already paid it for the year) and Pet's Best would pay 90% of that bill. They would pay $152.48 and I will be responsible for the $16.94.
Is There Pet Insurance That Covers Pre-Existing Conditions?
An important consideration when deciding on pet insurance is if pet insurance covers pre-existing conditions. This may be important for you to understand if your pet has a long medical history. Every company has different rules that include how they handle pre-existing conditions. We have an article that covers how some of the pet insurance companies handle coverage of pre-existing conditions.
Some companies don't handle any pre-existing condition at all. None. Others will consider that some conditions, like broken legs or kennel cough, heal or are curable and require no further treatment.
An example is with the company that I enjoy working with called Pets Best. "Any illness or injury that begins before your policy is effective, or during your waiting period, will be considered "pre-existing." Once healed or cured, these are not considered pre-existing conditions."
How Much Should You Expect For Dog Vet Costs?
Pet care costs are going up, up, up. There are different estimators on costs for wellness care, staples such as food and treats and even medical care. Here is one article on what it costs to own a dog and here is one on what it costs to own a cat. Even as I review these articles, these numbers seem low.
Kiplinger's Personal Finance magazine came out with on article "Trim the Cost of Pet Care" in their May 2018 edition. They suggest the costs for food, litter, toys/treats, license and wellness care (assuming there are no underlying medical problems) would be:
Small dog: $477/year
Medium dog: $624/year
Large dog: $750/year
Cat: $574/year
This doesn't include the care for medical problems or emergency care. Emergency care can be very expensive. For example, the cost of surgical fix for a fractured hip can be from $2,500 to $8,000 depending on the extent of the injuries, size of your dog and your location in the country. Learn more about How Much Should You Expect For Dog Vet Costs.
Does Medicaid Pays for Your Pet's Costs?
Some pet owners ask if Medicaid will pay for your pet's cost. The answer is no. However, there are special programs to help service dogs. Learn more.
Learn more about how to save money for pet care while on Medicaid.
Are Pet Wellness Plans More Affordable than Insurance?
Some pet insurance companies and some corporate pet hospitals offer pet "wellness plans". Wellness plans are sort of like an insurance policy but can be more accurately compared to a discount membership. Unlike standard insurance plans, Wellness Plans generally have no deductibles, do not require making claims, and work like a discount membership. Depending on the plan, coverage ranges from emergency services to wellness care. Services covered by many plans include physical examinations, vaccinations, diagnostic testing, fecal exams, deworming, dental cleaning, urine testing, preventative medications and in some cases unlimited free office visits.