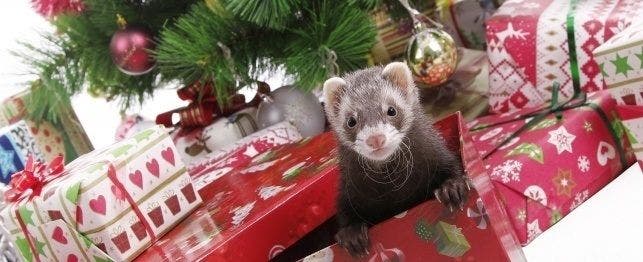 Holiday Shopping For Your Ferret
If someone on your holiday shopping list is long, furry and musky, finding just the right gift may present a problem. After all, how many sleep sacks or toy balls does one ferret really need?
Fortunately, a little ferret elf has been whispering some advice in Santa's ear this year. Here's a guide to some not-so-average ferret-pleasing gift ideas. Many may be found in pet stores and ferret shelters throughout the land – but since you're obviously an Internet user, all the items we've chosen can easily be ordered online this shopping season.