The Ultimate Destination for Pet Parents
If you're crazy about cats or passionate about pups, you've come to the right place. PetPlace is a fun and informative online community built by pet professionals, for pet lovers of all stripes and spots. Whether you're looking for pet parenthood guides, animal news, or just cute pictures of four-legged friends from around the web, PetPlace has you covered.
PetPlace was started by a veterinarian who wanted to create a one-stop-shop for all things furry, feathered, and scaled. Take a look around PetPlace and you'll find expert insights written with the average pet lover in mind. You won't need a veterinary dictionary to make your way through our library of pet-focused content, trust us.
PetPlace: A Pet Lover's Library
The PetPlace team has covered thousands and thousands of topics since its beginnings. You and your pets could spend days browsing and still find new areas to explore. Check out a small sample of the topics we've covered throughout the years:
Working from home with a dog or cat
Choosing the perfect parrot
Naming an Australian Shepherd or Scottish Terrier
Caring for your cat's teeth
Picking out your first home aquarium
Recognizing common pet safety hazards around the house
Evaluating pet insurance plans
Teaching dogs, cats, and children to play nice
Helping a reptile get adequate exercise
Becoming a veterinary technician or animal behaviorist
Finding a pet sitter for your bird
Understanding the difference between the two types of Corgis
Keeping cats and dogs safe during extreme weather emergencies
Take a look around PetPlace for yourself. If it flies, slithers, swims, or walks on four paws, chances are our team has covered it.
Just For Fun
Everyone knows that caring for pets is hard work. It can be hectic, stressful, even overwhelming -- sometimes. More often than not, dogs, cats, rabbits, birds, snakes, and other pets are a whole lot of fun. That's why the PetPlace team doesn't stop at offering medical advice and how-to pet care guides. We've also dedicated an entire "wing" of our site to light-hearted content that'll put a smile on your face.
In PetPlace's Just for Fun section, you can read the latest celebrity pet news, check out furtastic photos from Instagram-famous pups, find recipes for tasty homemade cat treats, take quizzes to test your tropical bird know-how, answer surveys to find the perfect fish, and much, much more.
More Pet Care Tools and Resources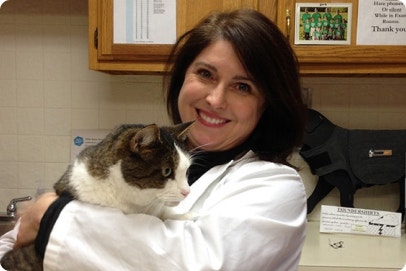 Ask Dr. Debra
Over more than ten years, the PetPlace team has answered a lot of pet care questions. Many of those answers have come from Dr. Debra Primovic. In addition to practicing veterinary medicine for over 30 years, Dr. Debra has offered advice and answered burning questions for hundreds of PetPlace readers. Have you got a pet care query? Write in! You may even be featured on the site.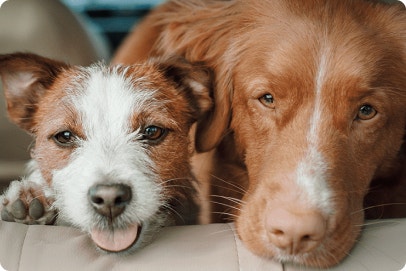 Breed Guide
Did you know that the American Kennel Club recognizes more than 200 different breeds of dogs? Each is carefully bred and possesses a unique appearance, personality, and temperament. The PetPlace Breed Guide covers all this and more providing a comprehensive overview of each and every AKC-recognized breed -- from the Affenpinscher to the Yorkshire Terrier. It's a perfect resource for prospective pet parents, avid dog show watchers, and casual canine fans alike.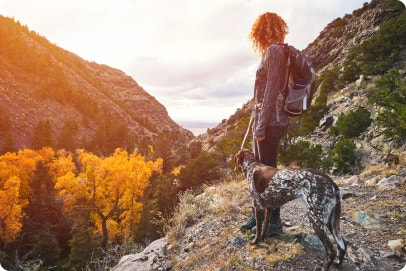 Travel Guide
Hitting the road is better with pets in tow. Plan a purrfect trip for the entire family with PetPlace's nation-spanning travel guide. We've searched the country and collected an entire directory of pet-friendly attractions, restaurants, and hotels from sea to shining sea. Hit the beach, hike a mountain trail, or just relax by the pool with PetPlace as your guide.
The PetPlace Team
At PetPlace, we know that every pet parent's experience is different. We know that because so many members of our team have dogs, cats, birds, and other pets of their own. A number of our writers are even seasoned pet care professionals, including veterinarians, vet technicians, and trainers. We don't just talk about pet care, we live it. That's why we're a trusted resource for thousands of pet parents just like you.