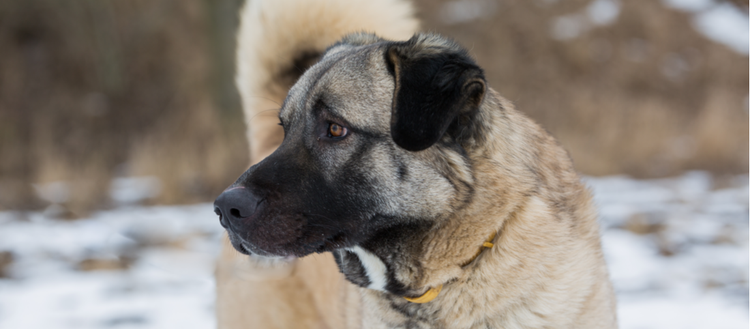 Anatolian Shepherd
Life Expectancy
12 - 13 years
The Anatolian Shepherd is a dog breed of impressive stature that has been protecting livestock in Turkey for thousands of years. They are often referred to as Coban Köpegi, which means "Shepherd's Dog" in Turkish. Anatolian Shepherds strike a balance between being protective and territorial, but are also capable of patience, intelligence, and loyalty. Stubborness is also a quality that comes with their territorial nature, so they'll need consistent training from puppyhood. Given adequate time and dedication, they can easily become a wonderful guardian and beloved pet.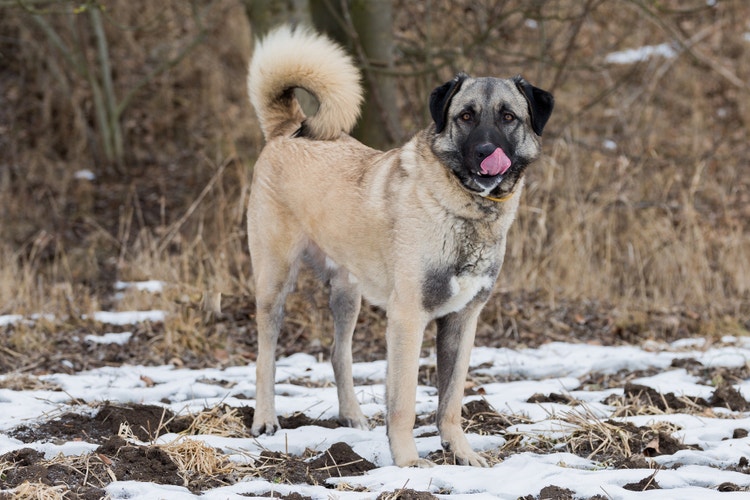 Friendliness to strangers
2
friendliness to other pets
4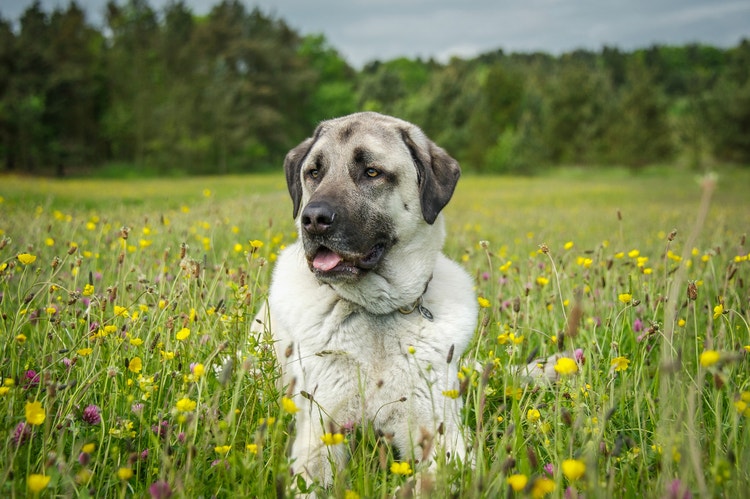 Where Are Anatolian Shepherds From?
The Anatolian Shepherd breed has ancient roots in Turkey. The first litter in the United States was bred in 1970 by a Navy lieutenant named Robert Ballard, who mated two dogs obtained while stationed overseas. Unbeknownst to him, the dogs chosen came from a mixture of regional Turkish livestock-guarding dogs, including the Akbash, the Kars, and the Kangal. As such, a variety of coat types were present in the litters and are now considered appropriate variants in the breed standard.
The name "Anatolian" comes from a portion of Turkey known as Anatolia, where the Coban Köpegi was first acknowledged. Weather is very harsh in this region and the local dogs are known for their endurance. Although a pet for some, they are still commonly found working on ranches throughout America today and are categorized as part of the Working Group by the American Kennel Club.
Caring for an Anatolian Shepherd

What Kind of Diet Does an Anatolian Shepherd Need?
What Kind of Diet Does an Anatolian Shepherd Need?
Anatolian Shepherds need a nutrient-rich diet specifically designed for large-breed dogs. Be sure to exercise portion control, as they are prone to overeating.

How Much Grooming Does an Anatolian Shepherd Need?
How Much Grooming Does an Anatolian Shepherd Need?
The Anatolian Shepherd has a short, but thick, undercoat that helps them withstand harsh climates. Lightly brushing 1 – 2 times a week is beneficial in maintaining the coat's appearance. A more thorough brushing regimen will be required to remove dead hair during seasonal shedding.

Are Anatolian Shepherds Healthy Dogs?
Are Anatolian Shepherds Healthy Dogs?
Yes, Anatolian Shepherds are generally healthy dogs, with an average life expectancy of 12 to 13 years. However, like any breed, they have potential medical issues, which include gastric torsion, hip dysplasia, hypothyroidism, and entropion.

How Much Training Does an Anatolian Shepherd Need?
How Much Training Does an Anatolian Shepherd Need?
Early socialization is necessary for the naturally territorial and protective Anatolian Shepherd. The independent and domineering nature of the breed can make them less receptive to obedience training, so starting lessons early in life, preferably during puppyhood, is recommended.

How Much Exercise Does an Anatolian Shepherd Need?
How Much Exercise Does an Anatolian Shepherd Need?
The Anatolian Shepherd has deep-seated roots in livestock protection and is accustomed to being outdoors. Although exercise requirements are moderate, spending a significant amount of time outside is still recommended. Additionally, regular leashed walks and play time will help control energy levels that, if not monitored, could lead to destructive behavior.
What Are the Physical Characteristics of an Anatolian Shepherd?
Is the Anatolian Shepherd a Large Dog Breed?
Yes, the Anatolian Shepherd is a dog of considerable size, standing 27 to 29 inches at the shoulder and weighing around 100 to 150 pounds.
What Color Eyes Do Anatolian Shepherds Have?
Anatolian Shepherds' eyes are almond shaped and range from dark to light amber in color. The surrounding skin is dark, typically either black or brown.
Are Anatolian Shepherds Athletic Dogs?
The Anatolian Shepherd is an agile and powerful breed with an impressively muscled torso. They are deep-chested, with a well-muscled back that slopes downward behind the shoulders and arches upward over the abdomen.
Do Anatolian Shepherds Have Curly Tails?
The Anatolian Shepherd tail is long, curly, and carried high when on guard.
Anatolian Shepherd Front Legs
The forelimbs are straight, strong, and long. Shoulders are sloped and muscular, and feet are compact, with a good arch and tough, protective pads.
What Color Are Anatolian Shepherds?
Although a fawn coloring is most commonly seen, all variations of coat color and pattern are acceptable.
Anatolian Shepherd Back Legs
The hind limbs have an impressive musculature, broad thighs, and nicely arched toes.
Anatolian Shepherd Facts
Anatolian Shepherds have made their way to the big screen, starring in noteworthy films like Road Trip, Cats and Dogs, and Kate & Leopold.
In an effort to preserve Namibia's cheetah population, Anatolian Shepherds are used to guard livestock and act as a deterrent for hungry predators. This, in turn, limits the number of cheetahs killed by protective ranchers.
Biblical references to "shepherds" were likely made in regard to canine descendants of the Anatolian Shepherd.
Other Breeds to Explore
References
Morris, Desmond. Dogs: The Ultimate Dictionary of Over 1,000 Dog Breeds. Trafalgar Square, 2002.
American Kennel Club. The Complete Dog Book. Random House Digital, Inc., 2006.