Belgian Malinois
Life Expectancy
12 - 14 years
The Belgian Malinois is an incredibly hardworking and intelligent dog in need of an experienced owner. This breed is excellent at tracking, bomb and narcotics detection, and search and rescue. Though they make great family dogs, they do best as the sole pet in a household.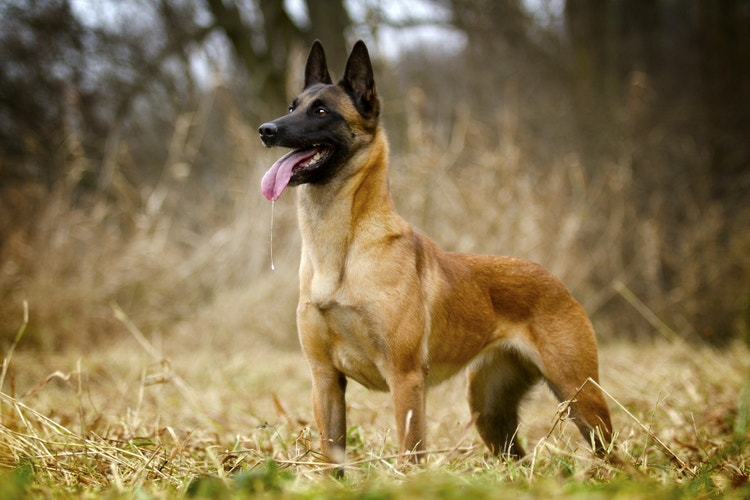 Friendliness to strangers
2
friendliness to other pets
1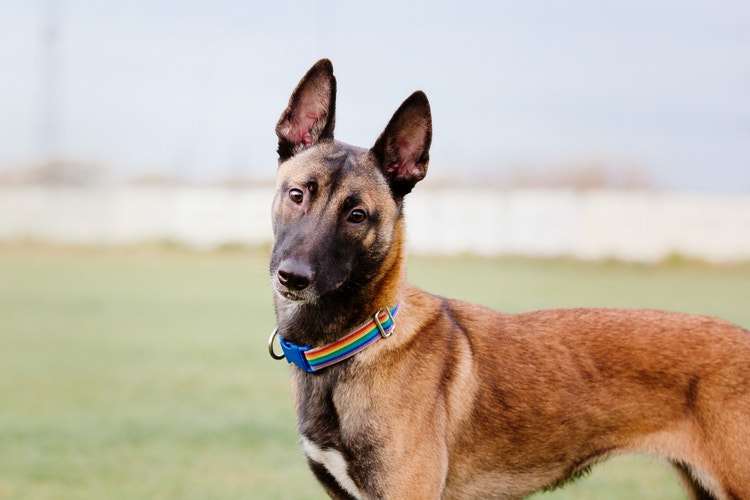 Where Are Belgian Malinois From?
The Belgian Malinois is one of four varieties of Belgian Sheepdog: the Malinois, the Groenendael, the Tervuren, and the Laekenois. They are all very similar in body conformation, with the biggest distinction between them being coat color and type.
The Malinois originated near the town of Malines several centuries ago, though the exact year is unknown. By the late 19th century, the Mal had taken on an active role as a herding dog, which would inspire a long career as police and border control workers later in history.
The United States began importing Mals in 1911, where they remained popular until after WWII. They saw a resurgence in 1963, and by 1965, they had been recognized by the AKC in the working class.
In the 21st Century, Mals are distinguished members of the police, military, and service sectors. Their inexhaustible energy and instinct to protect make them perfect for these duties. Domesticated Malinois enjoy agility, schutzhund, tracking, and obedience training.
Caring for a Belgian Malinois

What Kind of Diet Does a Belgian Malinois Need?
What Kind of Diet Does a Belgian Malinois Need?
The high energy-level of the Malinois demands a high-quality dog food. They are prone to gastric dilatation volvulus (GDV or bloat), so it may be helpful to feed smaller portions and avoid strenuous activity after mealtime.

How Much Grooming Does a Belgian Malinois Need?
How Much Grooming Does a Belgian Malinois Need?
Mals' short coats do not require much grooming beyond brushing a few times a week and regular bathing.

Are Belgian Malinois Healthy Dogs?

Do Belgian Malinois Need to Be Trained?
Do Belgian Malinois Need to Be Trained?
Since they are a dominant breed, Malinois require an experienced owner/ handler. They need more than just puppy classes and, ideally, they should be taken through advanced training. Keep in mind that these are herding dogs; they may try to herd and chase children, animals, or other moving objects.

How Much Exercise Does a Belgian Malinois Need?
How Much Exercise Does a Belgian Malinois Need?
Mals need to expend energy daily. They must be given activities to stimulate both mind and body. Running, hiking, or being trained in agility, tracking, or obedience are excellent ways to keep your Mal happy. If not provided with such outlets, they may become destructive.
What Are the Physical Characteristics of a Belgian Malinois Dog?
What Does a Belgian Malinois Look Like?
Malinois have an elegant, leanly-muscled frame. Their average height is 24 – 26″ at the shoulder for males and 22 – 24″ for females. They generally weigh 60 – 65 pounds.
What Color Eyes Do Belgian Malinois Dogs Have?
Belgian Malinois' eyes are medium-sized, brown, and black rimmed, with an alert, attentive expression.The Malinois' head is strong without being bulky.
Are Belgian Malinois Dogs Strong?
The body of the Malinois is narrow, deep, and strong, but with finer bones than other shepherd dogs. Their chests curve gracefully into the abdomen when viewed from the side.
Do Belgian Malinois have Curly Tails?
The Belgian Malinois tail may curl, but it usually shoots straight up when the dog is excited.
Belgian Malinois Front Legs
Like the body, the forequarters are strong and lean. Feet are round with one dewclaw, which may be removed.
What Type of Coat Does a Belgian Malinois Have?
The Malinois' coat ranges from fawn to mahogany in color, with a black mask and ears. Their fur is short, with a dense undercoat, though it is slightly longer around the neck, the back of the thighs, and tail.
Belgian Malinois Back Legs
The hind legs are proportionate to the rest of the body, and parallel to each other. The thighs are well muscled. Hind feet may be longer than the front feet, with a single dewclaw that is typically removed.
Belgian Malinois Facts
A Mal named Cairo played an important role in assisting fellow members of Seal Team Six during military operations in 2011.
The memorial to military dogs in Fayetteville, NC displays a life-size Malinois, in honor of the level of respect earned by their service.
Many Mals are trained to skydive. Their lean frames and incredible bravery make them ideal for this task, which is often used during military operations. They may jump in tandem with a human partner or even on their own!
Other Breeds to Explore
References
American Kennel Club. The Complete Dog Book. Random House Digital, Inc., 2006.
Morris, Desmond. Dogs: The Ultimate Dictionary of Over 1,000 Dog Breeds. Trafalgar Square, 2002.
Wilcox, Bonnie and Chris Walkowicz. The Atlas of Dog Breeds of the World. T.F.H Publications, Inc., 1995.