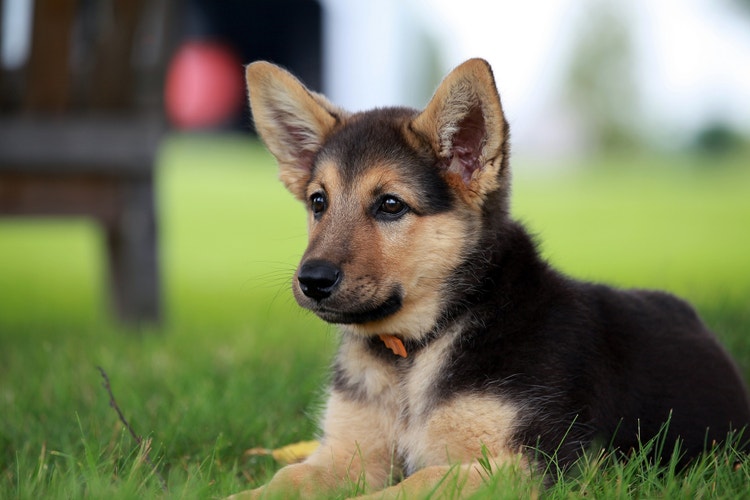 German Shepherd
Life Expectancy
9-13 years
The German Shepherd is a world-renowned herding dog that is popular with families, law enforcement, the military, and the disabled. German Shepherds are favored for their easy trainability and willingness to perform any task. They are extremely intelligent, adaptable, and loyal. They were ranked as the second most popular dog breed by the American Kennel Club in 2019.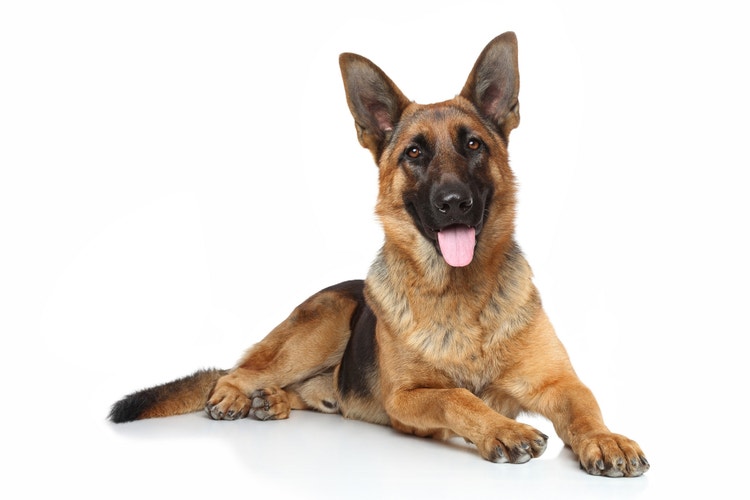 Friendliness to strangers
4
friendliness to other pets
2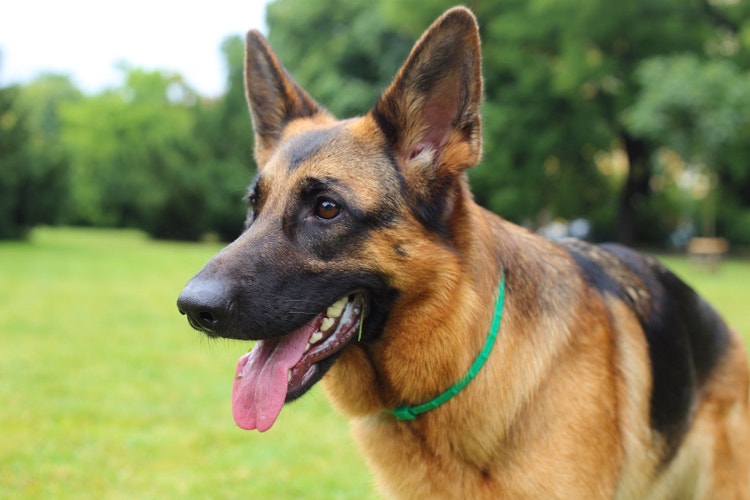 What Were German Shepherds Bred For?
The German Shepherd has always been a working dog and its temperament, trainability, and physical appearance have been strategically developed over the years through selective breeding and specialized training. Before the 1800s, sheep herding dogs were rarely bred and only those that worked well and were intelligent were chosen to breed. In 1899, a strict breeding program was undertaken in Germany by Captain Max von Stephanitz to develop the current shepherd dog into a more perfected herding dog with adaptability and intelligence. The popularity of the German Shepherd progressed rapidly throughout the world in the early 1900s. The breed became most popular among Americans because of film stars like Rin-Tin-Tin and Strongheart. As the need for herding dogs declined, von Stephanitz was determined to maintain the traits of the breed, and advocated for use of German Shepherds by law enforcement and the military. Today, the breed is employed for scent tracking of criminals, drugs, weapons, bombs, and missing persons.
Caring for a German Shepherd

What Kind of Diet Does a German Shepherd Need?
What Kind of Diet Does a German Shepherd Need?
The German Shepherd was bred to be a working dog and to maintain a level of health and fitness. They require a higher calorie diet and exercise, which helps them maintain their strength and muscular build. As with most breeds, obesity is always a concern, especially if adequate exercise is not administered.

How Often Should You Groom An German Shepherd?
How Often Should You Groom An German Shepherd?
You'll need to brush your Shepherd daily to help keep their coat clean and healthy. The thick undercoat may be difficult to clean, but you should only need to bathe your Shepherd infrequently. Be prepared to find tufts of fur around the house during shedding seasons!

What Kind of Health Problems Do German Shepherds Have?
What Kind of Health Problems Do German Shepherds Have?
German Shepherds are generally healthy, but poor breeding practices may lead to temperament and health issues. Diseases like hip and elbow Dysplasia, degenerative myelopathy (DM), gastric torsion, panosteitis, perianal fistulas, and epilepsy are some of the most common among the breed. The German Shepherd's average lifespan is 9 – 13 years.
German Shepherds are predisposed to: gastric torsion, hip dysplasia, elbow dysplasia, epilepsy, panosteitis, pyoderma, hot spots, pannus, corneal dystrophy, degenerative myelopathy (DM), intervertebral disc disease, diabetes, pancreatic insufficiency, malassezia dermatitis, food allergies, perianal fistulas, aortic stenosis, pericardial effusion, congenital idiopathic megaesophagus, lymphocytic plasmacytic enteritis (LPE), anal sac adenocarcinoma, dwarfism, cataracts, lens luxation, and hemangiosarcoma.

Are German Shepherds Easy to Train?
Are German Shepherds Easy to Train?
It is recommended that training begin early in life, in hopes of establishing control. German Shepherds are avid students and perform well in police work, tracking, obedience, herding, agility, search and rescue, and assisting the disabled.

How Much Exercise Does a German Shepherd Need?
How Much Exercise Does a German Shepherd Need?
The German Shepherd is a natural working dog known for its strength and agility. They require training and daily exercise, or they may become stubborn and difficult to handle. The breed does not do well in a cities or apartments, due to the lack of space and inability to exercise. German Shepherds do best when they are performing a task, but can make an ideal family dog if daily exercise and play are conducted regularly. Having your Shepherd accompany you on a long walk or hike will benefit you both!
What Are the Physical Characteristics of a German Shepherd?
How Big Are German Shepherds?
German Shepherds are a medium to large-sized, strong, well muscled, and alert dog. The desired height is 22 – 26 inches and weight is 50 – 90 pounds, depending on sex. The breed has an air of nobility, despite its considerable physical power.
What Color Are German Shepherds' Eyes?
The eyes are dark and intelligent. The head is well muscled and balanced with the rest of the body. The distinctive German Shepherd ears are upright and straight.
German Shepherd Body
The body of a German Shepherd is well balanced, longer than tall, deep, and has an outline of smooth curves. The breed is fit and agile.
Do German Shepherds Have Fluffy Tails?
The tail is fluffy, long, and never docked. It has a slight curve and is held low rather than high.
German Shepherd Front Legs
The shoulders are long, slightly angled, and muscular. Dewclaws don't need to be removed.
What Type of Coat Does a German Shepherd Have?
The German Shepherd has a two-layered coat of moderate length, which is relatively thick on its outer layer. The hair can be harsh and slightly wavy, and wiry coats are permissible for the breed standard. The German Shepherd varies in color with the most popular being black and tan or a mixture with a dark saddle. Solid white Shepherds will be disqualified from showing, but are popular as pets.
German Shepherd Back Legs
Thighs are broad and extremely muscular. Hind dewclaws need to be clipped, if present.
German Shepherd Facts
In the movie "I Am Legend," Will Smith's sidekick is a German Shepherd named Abbey.
Celebrities that own German Shepherds include Tom Hanks, Ben Affleck, and Reese Witherspoon.
In Great Britain, German Shepherds are known as Alsatian by the general public, due to a reluctance to link pets to German ancestry.
Other Breeds to Explore
References
Morris, Desmond. Dogs: The Ultimate Dictionary of Over 1,000 Dog Breeds. Trafalgar Square, 2002.
American Kennel Club. The Complete Dog Book. Random House Digital, Inc., 2006.
Wilcox, Bonnie and Chris Walkowicz. The Atlas of Dog Breeds of the World. T.F.H Publications, Inc., 1995.
Greenberg, Aurora. "German Shepherd Dog Dog Breed Information." American Kennel Club, 6 Nov. 2017, www.akc.org/dog-breeds/german-shepherd-dog/.