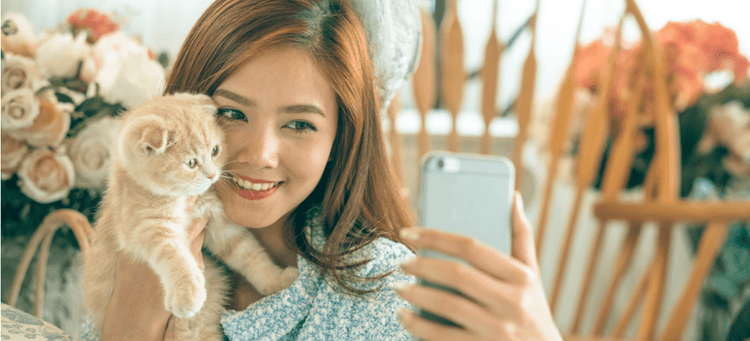 10 Instagram Cat Accounts You Need to Check Out
If you are having a bad day, these cat accounts are sure to cheer you right up! How could you ever resist these purrfect little faces? Scroll down to see some of our favorite popular feline friends.
Elvis, the Breadcoat British Shorthair, will take your breath away. Caution: You can get trapped in his eyes.
Cheddar isn't afraid to indulge in the finer things in life! This pampered pet account is one you won't want to miss.
Don't be upset… but this cat has most likely visited more places than you. Suki and her rescue pup sidekick love exploring nature together!
When Coby is not in your feed, he's begging to be fed. This cat content will keep you laughing for days.
Gary is a Domestic Long-haired meowtain lion living in the Rockies! His pictures are unmatched.
Juno is used to judging… Can you tell? This mixed-breed cat's facial expressions do not disappoint.
Don't be fooled! Gina and Gepetto are not lambs or sheep. They are just two incredibly adorable Selkirk Rex kitties.
Nala is one of Instagram's most popular felines! Follow her for daily entertainment.
Smoothie has deemed herself the "Queen of Fluff" and we think it suits her well.
She seems two-faced, but she is actually really sweet. Check out Venus' account for your weekly dose of cuteness.