Want to name your cat after a famous TV actor, actress, or personality? Maybe your cat loves to watch TV – give them a name after their favorite TV star!
We've compiled a list of famous actors, actresses, and characters from the most popular TV shows to give some ideas for naming your feline!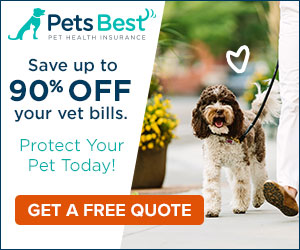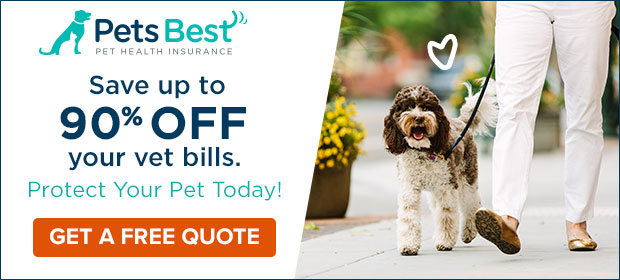 List of TV Show Names for Your Cat
We hope this list of TV-show based cat names gives you an idea on naming your cat. These names are listed alphabetically.
Adam Chandler (From All My Children)

Agnes (from One Life to Live)
Alan (From Two and a Half Men)
Alan Shore (from Boston Legal)
ALF
Alias
Sydney (from Alias)
Allie (from Kate & Allie)
Ally (from Ally McBeal)
Amen
Amy (from Judging Amy)
Anarchy (from Sons of Anarchy)
Angel (for the TV show Angel)
Angel (from Touched by an Angel)
Archie (from All in the Family)
Avatar (from Avatar: The Last Airbender)
Bad (from Breaking Bad)
Bajor (from Star Trek: Deep Space Nine)
Bauer (from the Guiding Light)
Becker
Belvedere (from Mr. Belvedere)
Berta (from Two and a Half Men)
Betty (from Ugly Betty)
Beverly (from Beverly Hills, 90210)
Blue (from NYPD Blue)
Bob (from Bob Newhart show)
Bobby (from The Practice)
Bonanza
Boss (from Who's the Boss?)
Boston (from Boston Legal)
Boy (from Boy Meets World)
Bree (From Desperate Housewives)
Brenda Johnson (from The Closer)
Brooklyn (from Living Single)
Buchanan (from One Life to Live)
Buffy (from Buffy the Vampire Slayer)
Burke (from Rachel Burke is a criminal profiler in Profiler)
Burke (from White Collar)
Cabot (from Cabot Cove, Maine…from Murder, She Wrote)
Caffrey (from White Collar)
Carlos (From Desperate Housewives)
Carly (from iCarly)
Carol (From Step by Step)
Caroline in the City
Charmed (for the TV show Charmed)
Cheers
Christine (from The New Adventures of Old Christine)
Chuck
Clark (from Smallville)
Coach
Conan (from The Tonight Show with Conan O'Brien)
Cooper (from the Guiding Light)
Corky (from Life Goes On)
Cosby
Cosby (from The Cosby Show)
Cramer (from One Life to Live)
Cylon (from (from Battlestar Galactica)
Dallas
David (from The Late Show with David Letterman
Dawson (from Dawson's Creek)
Dear (from Yes, Dear)
Denise Huxtable (from A Different World)
Denny Crane (from Boston Legal)
Dexter
Dharma (from Dharma & Greg)
Diane (from Cheers)
Dick Solomon (from 3rd Rock from the Sun)
Dixie (from Designing Women)
Dolly (from TV show Dollhouse)
Don (from Mad Men)
Doogie (from Doogie Howser, M.D.)
Drake (from Drake and Josh)
Draper (from Mad Men)
Drew (from The Drew Carey Show)
Dunder (From The Office)
Dwight (From The Office)
Dylan McDermott (from The Practice)
Dynasty
Earl (from My Name Is Earl)
Ed
Edith (from All in the Family)
Ellen
Elsie (from St. Elsewhere)
ER
Eric (from7th Heaven)
Erica Kane (From All My Children)
Falcon (from Falcon Crest)
Family Ties
Fatman (from Jake and the Fatman)
Felicity
Fifty
Fisher (family from Six Feet Under)
Flaherty (from TV show Spin City)
Footie (for Monday Night Football)
Frank (From Step by Step)
Frasier
Friend (for TV show Friends)
Fringe
Fugitive (from The Fugitive)
Full House
Gabrielle (From Desperate Housewives)
Galactica (from Battlestar Galactica)
Garrett (from housemother in The Facts of Life)
Gavin (from Rescue Me)
George (from Seinfeld)
George Lopez
Ghost (from Ghost Whisperer)
Gilmore (from the Gilmore Girls)
Girl (from Gossip Girl)
Glee
Goldie (from The Golden Girls)
Grace (from Grace Under Fire)
Grace (from Will & Grace)
Greg (from Dharma & Greg)
Gunsmoke
Gyver (from MacGyver)
Haley (from One Tree Hill)
Hannah (from Hannah Montana)
Harry or Hamlin (from L.A. Law)
Harry Weston (from Empty Nest)
Hero (for the TV show Heroes)
Highway (from Highway to Heaven)
Homicide: Life on the Street
Hope (from Chicago Hope)
House
Hughes (From As the World Turns)
In the Heat of the Night
Jack (from Sons of Anarchy)
Jack Mannion (from The District)
Jag (from TV show JAG)
Jake (from Jake and the Fatman)
Jamie (from Mad About You)
Jarod (from The Pretender)
Jason (fror Dr. Jason Seaver from the Growing Pains)
Jay (from The Tonight Show with Jay Leno)
Jessica (from Sex and the City)
Jessica Fletcher (from Murder, She Wrote)
Jim (from According to Jim)
Jim(From The Office)
Jimmy (from Late Night with Jimmy Fallon)
Joey
Jordan (from Crossing Jordan)
Kate (from Kate & Allie)
Kevin (from The Wonder Years)
Kim (from Third Watch)
King (from King of the Hill)
Knottie (from Knots Landing)
Kuzak (from character Michael Kuzak from L.A. Law)
Lambert (From Step by Step)
Las Vegas
Law & Order
Leap (from Quantum Leap)
Leno (from The Tonight Show with Jay Leno)
Lewis (from the Guiding Light)
Lilly (from Cold Case)
Lost
Lynette (From Desperate Housewives)
MacGyver
Mackey (from The Shield)
Magnum (for Magnum PI)
Major (from Major Dad)
Malcolm (from Malcolm in the Middle)
Married… with Children
MASH
Matlock
Mcdreamy (from ER)
McKinley (name of High School's From TV Show Glee)
Meddie (from Medium)
Melrose (from Melrose Place)
Miami (From Miami Vice)
Michael Kyle (from My Wife and Kids)
Mifflin (From The Office)
Mike (from the Growing Pains)
Monica (from Friends)
Monk
Moonie (from Moonlighting)
Mother (from How I Met Your Mother)
Mozzie (from White Collar)
Murder (from Murder, She Wrote)
Murphy (from Murphy Brown)
Nanny (from The Nanny)
Nash (from Nash Bridges)
Nate (From Six Feet Under)
Nathan (from One Tree Hill)
Neal (from White Collar)
Newhart
Nitro (from WCW Monday Nitro)
Nora (from Brothers & Sisters)
Nucky (from Boardwalk Empire)
Numb3rs
O.C. (from The O.C.)
Pam (From The Office)
Parker (from the Parkers)
Patrick (from The Mentalist)
Paul (from Mad About You)
Phoebe (from Friends)
Picket (from Picket Fences)
Pie (For Magnum PI)
Prince (from The Fresh Prince of Bel-Air)
Providence
Quantum (from Quantum Leap)
Queenie (from The King of Queens)
Quinn (from Dr. Quinn, Medicine Woman)
Rachael (from Friends)
Randall (from TV show Spin City)
Raylan Givens (From Justified)
Raymond (form Everybody Loves Raymond)
Reba
Rock (from 30 Rock)
Roseanne
Salinger (From Party of Five)
Sam (from Cheers)
Santos (from the Guiding Light)
Schuester (From TV Show Glee)
Scofield (from Prison Break)
Scrubs
Seaver (from Dr. Jason Seaver from the Growing Pains)
Seinfeld
Seventy (from That '70s Show)
Shade (from Evening Shade)
Shield (From the Shield)
Sisko (Star Trek: Deep Space Nine)
Sister (from Sister, Sister)
Sister (from TV show Sisters)
Sloan (from Diagnosis: Murder)
Snyder (From As the World Turns)
Sookie (from True Blood)
Soprano (from The Sopranos)
Spaulding (from the Guiding Light)
Star Trek: Enterprise
Star Trek: Voyager
Stargate (from Stargate SG-1)
Sugarbaker (from Designing Women)
Susan (From Desperate Housewives)
Tommy (from Rescue Me)
Tori (from Victorious)
Trace (from Without a Trace)
Trek (from Star Trek: The Next Generation)
TS (for the Tonight Show)
Unit (from the Unit)
Vegas (from Las Vegas)
Veronica (from Veronica Mars)
Vic (from The Shield)
Vice (From Miami Vice)
Vince (from Entourage)
Walden (Two and a Half Men)
Walker (from Brothers & Sisters)
Walker (from Walker, Texas Ranger)
Walsh (From As the World Turns)
Walter White (from Breaking Bad)
Waverly (from the Wizards of Waverly Place)
Westie (from The West Wing)
Will (from Will & Grace)
William Adama (from Battlestar Galactica)
Wings
Winslow (from Family Matters)
Woody (for the TV show Everwood)
X (from the X-Files)
Zoey (from Zoey 101)