Fall-Inspired Cat Names
Does your cat have fur that reminds you of autumn colors? Did you find your cat during the fall? Need a name for your fall-loving feline? We've assembled a list of fall-inspired cat names from autumn favorites, colors, feelings, and more.
If you don't see the perfect fall cat name for your cat below, check out our Ultimate Guide to Naming Your Cat. You can select names by season, your cat's hair color, personality, and even your personal hobbies!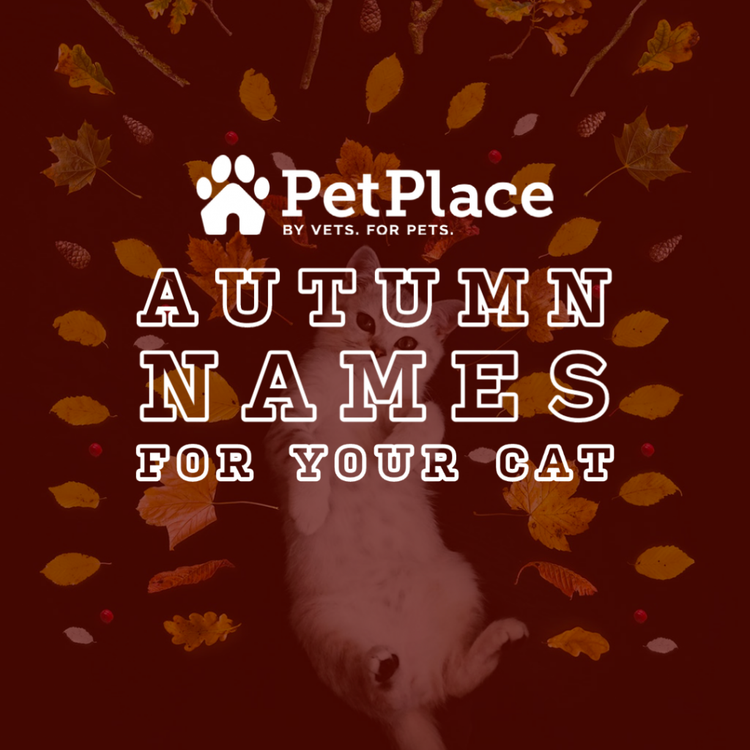 List of Fall-Inspired Cat Names
Amber
Apple
Ash
Aster
Autumn
Berry
Birch
Bittersweet
Blaze
Branch
Chestnut
Copper
Cozy
Crisp
Crow
Dion
Duncan
Fall
Fern
Flint
Frost
Ginger
Golden or Goldie
Gourd
Gusty
Harvest
Hazel
Hickory
Hunter
Indie
Leaf
Maize
Maple
Mauve
Mayflower
Melan (for melancholia)
Mum
Nova (for November)
Oak
October
Oliver
Paisley
Pepo
Pilgrim
Poplar
Pumpkin
Raven
Russet
Rusty
Sage
Sawyer
Scarlet
Sepi (for September)
Sorrell
Sparrow
Squash
Storm
Tabitha
Turkey
Velvet
Windy
Woody