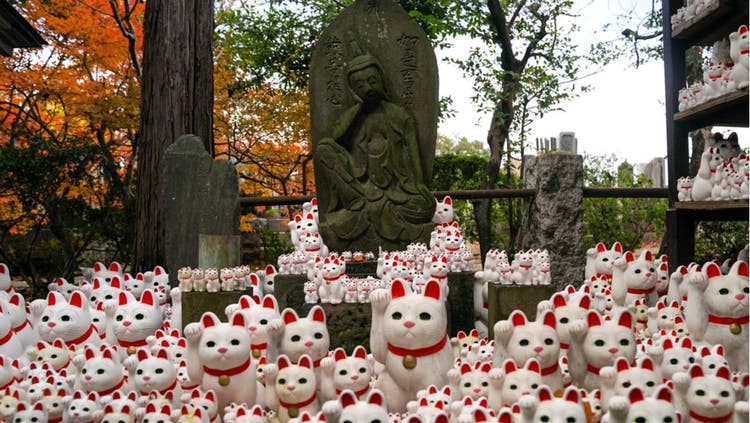 Religion-Inspired Cat Names
Are you looking for a spiritual or religious name for your new kitten or cat?
Spiritual and religious names come with great meaning. Looking through multiple religions, there are countless leaders who influence great deeds and inspired society and the world to do great things. Naming a cat after someone great can only entail that great things are to come.
In religion, there are also many great ornaments and objects that are full of meaning, memories, and stories. They add great depth to spiritual practice. A pet can have great meaning and purpose in one's life that religion has done for them also.
If you're looking for a religious name for your cat, take a look at the list we've compiled of great religious leaders, religious ornaments, and more.
List of Religious Inspired Cat Names
Abby
Abel
Adah
Adna
Agnes
Anastasia (Italian: for one who will be reborn)
Andrew
Angel
Assisi
Bethany
Cruz (means Cross in Spanish)
Delilah
Dharma
Easter
Elijah (Hebrew, means "lord is my God")
Faith
Francis
Glory
Goliath
Haven
Heaven
Hippo
Holy
Honor
Iggy – St. Ignatius
Indus
Isabelle
James
Joanna
John
Johnny
Joseph
Joy
Karma
Krishna
Levi
Lotus
Lourdes
Magdalene
Mahlah
Mandala
Mantra
Mary
Matthew
Matthias
Miriam
Moksha
Moses
Nirvana
Noah
Puja
Romero
Salome
Samson
Shabbat
Seder
Seton
Siddhartha
Silas
Simon
Sistine
Tazia (Italian: short for Anasthasia one who will be reborn)
Temple
Thaddeus
Thomas
Torah
Truth
Uri
Yoga
Zion