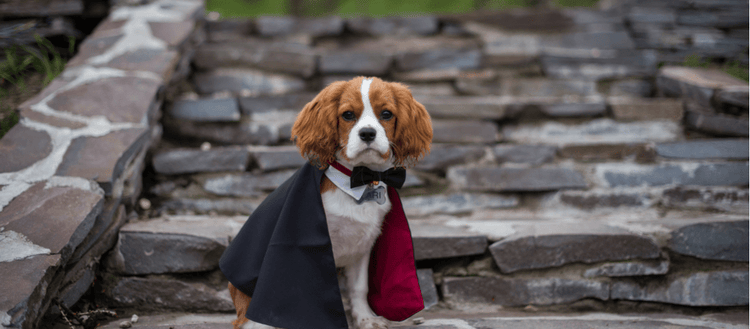 8 Dogs Who Are Ready for Halloweekend
It's almost Halloween and these Instagram-famous dogs are definitely feeling the holiday spirit!
We're not "lion" when we say that Meeko the Italian Greyhound should take pride in this adorable costume.
It's a bird! It's a plane! No, it's Brinkley here to save the day in this super costume.
No-bunny loves Halloween more than Cody. He's shown off new costumes practically every day this month.
Loulou the Pug is getting ready for Halloween fun all the way in the Netherlands with this bear-y good costume.
The force is definitely with Melvin this Halloween because his Baby Yoda costume looks even cuter than the real thing.
Tuna looks scarily good in his dino-mite dinosaur costume. This Chiweenie is ready for a roaring good time!
Make no bones about it, Chewie the Chihuahua is ready for treats, tricks, and Halloween fun!
Maya the Dachshund is making a splash with her fin-tastic shark costume. Don't be scared, her bark is worse than her bite.
9 Halloween-Loving Cats
Cats are getting in on the holiday festivities as well. Check out some Instagram-famous felines who are gearing up for October 31st.