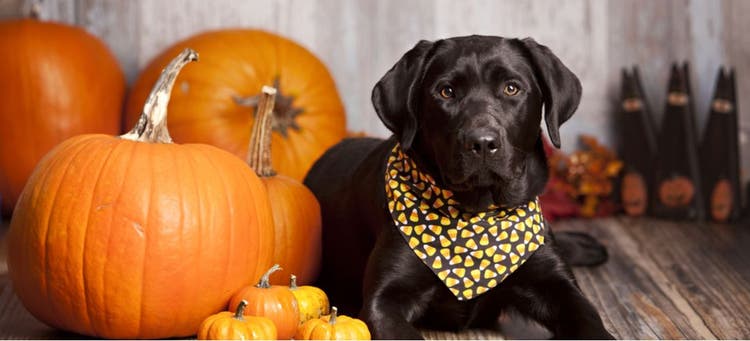 A Fun Fall Recipe For Your Dog
In addition to cooler temperatures and falling leaves, the autumn months offer a number of delicious treats for dogs. Though our furry friends can't partake in Halloween candy or Thanksgiving dinner, there are plenty of seasonal snacks for them to enjoy.
A fall favorite like pumpkin pairs perfectly with a year-round crowd pleaser like peanut butter in these dog-safe autumn snacks.
Pumpkin Pooch Bites
Ingredients
2 ½ cup flour (preferably whole wheat)
2 eggs
½ cup canned pumpkin
2 Tbsp peanut butter*
½ tsp cinnamon
½ tsp salt
Recipe
Preheat your oven to 350 degrees F.
In a large mixing bowl, combine all of your ingredients. Add water as necessary.
On a lightly-floured surface, roll your dough flat.
Cut your dough into pieces. Try to keep pieces around ½ inch thick.
Bake dough in your preheated oven until golden brown.
Cool before serving.
*Be sure to avoid peanut butter containing sweeteners like Xylitol, which can be toxic to dogs.