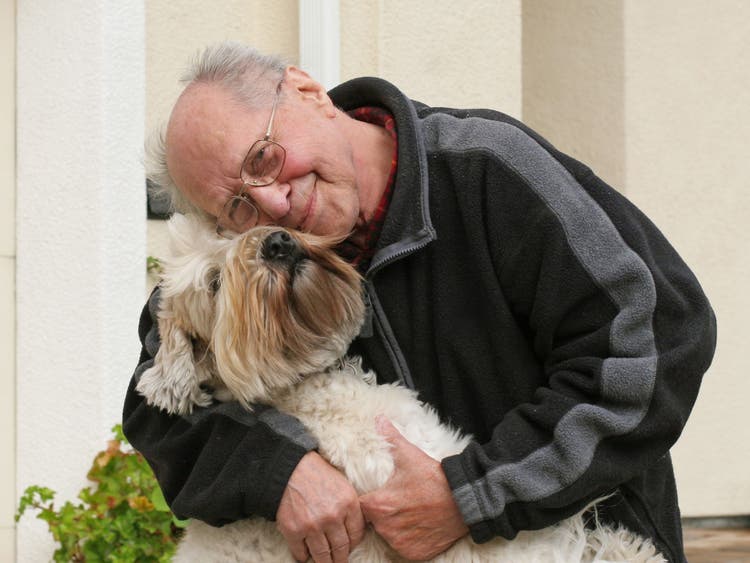 Old Man Names for Dogs
A name is very important – it says a lot about who we are as a person… or as a dog. Sometimes it difficult to find the perfect dog name, which is why we like to provide our readers with great name ideas.
They say that everything goes around again – what's once old is now new. The same can be said for names. Lots of old names are coming back again.
Are you looking for old man names for dogs? Well, look no further than our list of old man names for dogs. These names give a nod to yesterday. Some are very common old man names that you hear all of the time, and some are old man names that you don't hear very often. Read on and check out our old man names for dogs.
Old Man Names for Dogs
Alfred
Frank
Arthur
Walter
Bernard
Felix
Otis
Elmer
Eugene
Clyde
Horace
Stanley
Cornelius
Nestor
Art
Henry
Edwin
Edgar
Wilbur
Willard
Herman
Vernon
Marvin
Earl
Ralph
Russel
Dudley
Louis
Sheldon
Shelly
Edison
Albert
Harold
Harry
Douglas
Miles
Ezra
Old Woman Names for Dogs
We wouldn't want to leave out the women, so we've also got a list of old women names for dogs. These fun names will make your dog stand out. They're very memorable. Some are common old women names that you hear all the time and others are not as well known. Here is our list of old women names for dogs.
Marge
Esther
Ethel
Ada
Adeliene
Agatha
Agnes
Betty
Bertha
Bea
Beatrice
Beth
Sally
Edith
Clara
Blanch
Constance
Cecelia
Dorothea
Dorothy
Doris
Geraldine
Harriet
Hazel
Iris
Imogen
Lenora
Mabel
Mammie
Matilda
Maude
Mildred
Ursula
Vera
Ruth
Winifred
Wila
Myrtle
Olive
Dog names are very important. Not only do they say a lot about your dog, they are also a reflection of you.
We like to give our readers lots of ideas for good dog names based on a variety of factors, like hair color and personality. Finding the right dog name is not always easy, but once you hit upon that perfect name you'll know that it was all worthwhile.
Do you want more dog name ideas? Go to Top 1200 Pet Names!