Trying to figure out the perfect name for your pet? And you don't want the typical names? Here is a list of 1200 names to help you choose!
Good luck!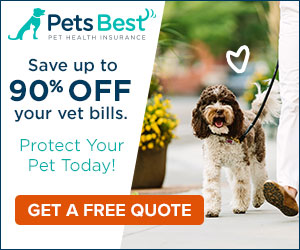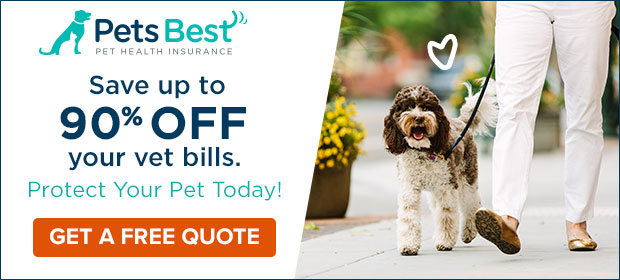 For tips on how to choose the right name, read What's In a Name – Naming Your Dog.
Want to choose one of the most popular names? Check out Top Names for Dogs and Top Names for Cats.
1.        ABBEY
2.        ABBIE
3.        ABBY
4.        ABEL
5.        ABIGAIL
6.        ACE
7.        ADAM
8.        ADDIE
9.        ADMIRAL
10.        AGGIE
11.        AIRES
12.        AJ
13.        AJAX
14.        ALDO
15.        ALEX
16.        ALEXUS
17.        ALF
18.        ALFIE
19.        ALLIE
20.        ALLY
21.        AMBER
22.        AMIE
23.        AMIGO
24.        AMOS
25.        AMY
26.        ANDY
27.        ANGEL
28.        ANGUS
29.        ANNIE
30.        APOLLO
31.        APRIL
32.        ARCHIE
33.        ARGUS
34.        ARIES
35.        ARMANTI
36.        ARNIE
37.        ARROW
38.        ASHES
39.        ASHLEY
40.        ASTRO
41.        ATHENA
42.        ATLAS
43.        AUDI
44.        AUGIE
45.        AUSSIE
46.        AUSTIN
47.        AUTUMN
48.        AXEL
49.        AXLE
50.        BABBLES
51.        BABE
52.        BABY
53.        BABY-DOLL
54.        BABYKINS
55.        BACCHUS
56.        BAILEY
57.        BAM-BAM
58.        BAMBI
59.        BANDIT
60.        BANJO
61.        BARBIE
62.        BARCLAY
63.        BARKER
64.        BARKLEY
65.        BARLEY
66.        BARNABY
67.        BARNEY
68.        BARON
69.        BART
70.        BASIL
71.        BAXTER
72.        BB
73.        BEAMER
74.        BEANIE
75.        BEANS
76.        BEAR
77.        BEAU
78.        BEAUTY
79.        BEAUX
80.        BEBE
81.        BEETLE
82.        BELLA
83.        BELLE
84.        BEN
85.        BENJI
86.        BENNY
87.        BENSON
88.        BENTLEY
89.        BERNIE
90.        BESSIE
91.        BIABLO
92.        BIBBLES
93.        BIG BOY
94.        BIG FOOT
95.        BIGGIE
96.        BILLIE
97.        BILLY
98.        BINGO
99.        BINKY
100.        BIRDIE
101.        BIRDY
102.        BISCUIT
103.        BISHOP
104.        BITS
105.        BITSY
106.        BIZZY
107.        BJ
108.        BLACKIE
109.        BLACK-JACK
110.        BLANCHE
111.        BLAST
112.        BLAZE
113.        BLONDIE
114.        BLOSSOM
115.        BLUE
116.        BO
117.        BO
118.        BOB
119.        BOBBIE
120.        BOBBY
121.        BOBO
122.        BODIE
123.        BOGEY
124.        BONES
125.        BONGO
126.        BONNIE
127.        BOO
128.        BOO-BOO
129.        BOOKER
130.        BOOMER
131.        BOONE
132.        BOOSTER
133.        BOOTIE
134.        BOOTS
135.        BOOZER
136.        BORIS
137.        BOSCO
138.        BOSLEY
139.        BOSS
140.        BOY
141.        BOZLEY
142.        BRADLEY
143.        BRADY
144.        BRAGGS
145.        BRANDI
146.        BRANDO
147.        BRANDY
148.        BRIDGETT
149.        BRIDGETTE
150.        BRIE
151.        BRINDLE
152.        BRIT
153.        BRITTANY
154.        BRODIE
155.        BROOK
156.        BROOKE
157.        BROWNIE
158.        BRUISER
159.        BRUNO
160.        BRUTUS
161.        BUBBA
162.        BUBBLES
163.        BUCK
164.        BUCKEYE
165.        BUCKO
166.        BUCKY
167.        BUD
168.        BUDDA
169.        BUDDIE
170.        BUDDY
171.        BUDDY BOY
172.        BUFFIE
173.        BUFFY
174.        BUG
175.        BUGSEY
176.        BUGSY
177.        BULLET
178.        BULLWINKLE
179.        BULLY
180.        BUMPER
181.        BUNKY
182.        BUSTER
183.        BUSTER-BROWN
184.        BUTCH
185.        BUTCHY
186.        BUTTER
187.        BUTTERBALL
188.        BUTTERCUP
189.        BUTTERSCOTCH
190.        BUTTONS
191.        BUZZY
192.        CAESAR
193.        CALI
194.        CALLIE
195.        CALVIN
196.        CAMEO
197.        CAMILLE
198.        CANDY
199.        CAPONE
200.        CAPTAIN
201.        CARLEY
202.        CASEY
203.        CASPER
204.        CASSIE
205.        CASSIS
206.        CHA CHA
207.        CHAD
208.        CHAMBERLAIN
209.        CHAMP
210.        CHANCE
211.        CHANEL
212.        CHAOS
213.        CHARISMA
214.        CHARLES
215.        CHARLIE
216.        CHARLIE BROWN
217.        CHARMER
218.        CHASE
219.        CHAUNCEY
220.        CHAZ
221.        CHECKERS
222.        CHELSEA
223.        CHEROKEE
224.        CHESSIE
225.        CHESTER
226.        CHEVY
227.        CHEWIE
228.        CHEWY
229.        CHEYENNE
230.        CHI CHI
231.        CHIC
232.        CHICO
233.        CHIEF
234.        CHILI
235.        CHINA
236.        CHIP
237.        CHIPPER
238.        CHIPPY
239.        CHIPS
240.        CHIQUITA
241.        CHIVAS
242.        CHLOE
243.        CHOCOLATE
244.        CHRISSY
245.        CHUBBS
246.        CHUCKY
247.        CHYNA
248.        CINDER
249.        CINDY
250.        CINNAMON
251.        CISCO
252.        CLAIRE
253.        CLANCY
254.        CLEO
255.        CLEOPATRA
256.        CLICKER
257.        CLIFFORD
258.        CLOVER
259.        CLYDE
260.        COAL
261.        COBWEB
262.        COCO
263.        COCOA
264.        COCONUT
265.        CODI
266.        CODY
267.        COLE
268.        COMET
269.        COMMANDO
270.        CONAN
271.        CONNOR
272.        COOKIE
273.        COOPER
274.        COPPER
275.        CORKY
276.        COSMO
277.        COTTON
278.        COZMO
279.        CRACKERS
280.        CRICKET
281.        CRYSTAL
282.        CUBBY
283.        CUBS
284.        CUJO
285.        CUPCAKE
286.        CURLY
287.        CURRY
288.        CUTIE
289.        CUTIE-PIE
290.        CYRUS
291.        DAFFY
292.        DAISEY-MAE
293.        DAISY
294.        DAKOTA
295.        DALLAS
296.        DANDY
297.        DANTE
298.        DAPHNE
299.        DARBY
300.        DARCY
301.        DARWIN
302.        DASH
303.        DAVE
304.        DEACON
305.        DEE
306.        DEE DEE
307.        DEMPSEY
308.        DESTINI
309.        DEWEY
310.        DEXTER
311.        DHARMA
312.        DIAMOND
313.        DICKENS
314.        DIEGO
315.        DIESEL
316.        DIGGER
317.        DILLON
318.        DINKY
319.        DINO
320.        DIVA
321.        DIXIE
322.        DOBIE
323.        DOC
324.        DODGER
325.        DOGGON'
326.        DOLLY
327.        DOMINO
328.        DOODLES
329.        DOOGIE
330.        DOTS
331.        DOTTIE
332.        DOZER
333.        DRAGSTER
334.        DREAMER
335.        DUCHESS
336.        DUDE
337.        DUDLEY
338.        DUFFY
339.        DUKE
340.        DUNCAN
341.        DUNN
342.        DUSTY
343.        DUTCHES
344.        DUTCHESS
345.        DYLAN
346.        EARL
347.        EBONY
348.        ECHO
349.        EDDIE
350.        EDDY
351.        EDGAR
352.        EDSEL
353.        EIFEL
354.        EINSTEIN
355.        ELLIE
356.        ELLIOT
357.        ELMO
358.        ELVIS
359.        ELWOOD
360.        EMBER
361.        EMILY
362.        EMMA
363.        EMMY
364.        ERIN
365.        ERNIE
366.        EVA
367.        FAITH
368.        FANCY
369.        FELIX
370.        FERGIE
371.        FERRIS
372.        FIDO
373.        FIFI
374.        FIGARO
375.        FINNEGAN
376.        FIONA
377.        FLAKE
378.        FLAKEY
379.        FLASH
380.        FLINT
381.        FLOPSY
382.        FLOWER
383.        FLOYD
384.        FLUFFY
385.        FONZIE
386.        FOXY
387.        FRANCAIS
388.        FRANKIE
389.        FRANKY
390.        FRECKLES
391.        FRED
392.        FREDDIE
393.        FREDDY
394.        FREEDOM
395.        FREEWAY
396.        FRESIER
397.        FRIDAY
398.        FRISCO
399.        FRISKY
400.        FRITZ
401.        FRODO
402.        FROSTY
403.        FURBALL
404.        FUZZY
405.        GABBY
406.        GABRIELLA
407.        GARFIELD
408.        GASBY
409.        GATOR
410.        GAVIN
411.        GENIE
412.        GEORGE
413.        GEORGIA
414.        GEORGIE
415.        GIANT
416.        GIBSON
417.        GIDGET
418.        GIGI
419.        GILBERT
420.        GILDA
421.        GINGER
422.        GINNY
423.        GIRL
424.        GIZMO
425.        GODIVA
426.        GOLDIE
427.        GOOBER
428.        GOOSE
429.        GORDON
430.        GRACE
431.        GRACE
432.        GRACIE
433.        GRACIE
434.        GRADY
435.        GREENIE
436.        GRETA
437.        GRETCHEN
438.        GRETEL
439.        GRETTA
440.        GRIFFEN
441.        GRINGO
442.        GRIZZLY
443.        GROMIT
444.        GROVER
445.        GUCCI
446.        GUIDO
447.        GUINNESS
448.        GUNNER
449.        GUNTHER
450.        GUS
451.        GUY
452.        GYPSY
453.        HAILEY
454.        HALEY
455.        HALLIE
456.        HAMLET
457.        HAMMER
458.        HANK
459.        HANNA
460.        HANNAH
461.        HANS
462.        HAPPYT
463.        HARDY
464.        HARLEY
465.        HARPO
466.        HARRISON
467.        HARRY
468.        HARVEY
469.        HEATHER
470.        HEIDI
471.        HENRY
472.        HERCULES
473.        HERSHEY
474.        HIGGINS
475.        HOBBES
476.        HOLLY
477.        HOMER
478.        HONEY
479.        HONEY-BEAR
480.        HOOCH
481.        HOOVER
482.        HOPE
483.        HOUDINI
484.        HOWIE
485.        HUDSON
486.        HUEY
487.        HUGH
488.        HUGO
489.        HUMPHREY
490.        HUNTER
491.        INDIA
492.        INDY
493.        IRIS
494.        ISABELLA
495.        ISABELLE
496.        ITSY
497.        ITSY-BITSY
498.        IVORY
499.        IVY
500.        IZZY
501.        JACK
502.        JACKIE
503.        JACKPOT
504.        JACKSON
505.        JADE
506.        JAGGER
507.        JAGS
508.        JAGUAR
509.        JAKE
510.        JAMIE
511.        JASMINE
512.        JASPER
513.        JAXSON
514.        JAZMIE
515.        JAZZ
516.        JELLY
517.        JELLY-BEAN
518.        JENNA
519.        JENNY
520.        JERRY
521.        JERSEY
522.        JESS
523.        JESSE
524.        JESSE JAMES
525.        JESSIE
526.        JESTER
527.        JET
528.        JETHRO
529.        JETT
530.        JETTA
531.        JEWEL
532.        JEWELS
533.        JIMMUY
534.        JINGLES
535.        JJ
536.        JOE
537.        JOEY
538.        JOHNNY
539.        JOJO
540.        JOKER
541.        JOLIE
542.        JOLLY
543.        JORDAN
544.        JOSIE
545.        JOY
546.        JR
547.        JUDY
548.        JULIUS
549.        JUNE
550.        JUNIOR
551.        JUSTICE
552.        KALI
553.        KALLIE
554.        KANE
555.        KARMA
556.        KASEY
557.        KATIE
558.        KATO
559.        KATZ
560.        KAYLA
561.        KC
562.        KEESHA
563.        KELLIE
564.        KELLY
565.        KELSEY
566.        KENYA
567.        KERRY
568.        KIBBLES
569.        KID
570.        KIKI
571.        KILLIAN
572.        KING
573.        KIPPER
574.        KIRA
575.        KIRBY
576.        KISMET
577.        KISSY
578.        KITTY
579.        KIWI
580.        KLAUS
581.        KOBA
582.        KOBE
583.        KODA
584.        KOKO
585.        KONA
586.        KOSMO
587.        KOTY
588.        KRAMER
589.        KUJO
590.        KURLY
591.        KYRA
592.        LACEY
593.        LADDIE
594.        LADY
595.        LADYBUG
596.        LANEY
597.        LASSIE
598.        LATTE
599.        LAYLA
600.        LAZARUS
601.        LEFTY
602.        LEO
603.        LEVI
604.        LEXI
605.        LEXIE
606.        LEXUS
607.        LIBBY
608.        LIGHTNING
609.        LILI
610.        LILLY
611.        LILY
612.        LINCOLN
613.        LINUS
614.        LITTLE BIT
615.        LITTLE-GUY
616.        LITTLE-ONE
617.        LITTLE-RASCAL
618.        LIZZY
619.        LOGAN
620.        LOKI
621.        LOLA
622.        LOU
623.        LOUIE
624.        LOUIS
625.        LOVEY
626.        LUCAS
627.        LUCI
628.        LUCIFER
629.        LUCKY
630.        LUCY
631.        LUKE
632.        LULU
633.        LUNA
634.        LYNX
635.        MAC
636.        MACHO
637.        MACINTOSH
638.        MACK
639.        MACKENZIE
640.        MACY
641.        MADDIE
642.        MADDY
643.        MADISON
644.        MAGGIE
645.        MAGGIE-MAE
646.        MAGGIE-MOO
647.        MAGGY
648.        MAGIC
649.        MAGNOLIA
650.        MAJOR
651.        MANDI
652.        MANDY
653.        MANGO
654.        MARBLE
655.        MARIAH
656.        MARLEY
657.        MARY
658.        MARY JANE
659.        MASON
660.        MATTIE
661.        MAVERICK
662.        MAX
663.        MAXIMUS
664.        MAXINE
665.        MAXWELL
666.        MAY
667.        MAYA
668.        MCDUFF
669.        MCKENZIE
670.        MEADOW
671.        MEGAN
672.        MEGGIE