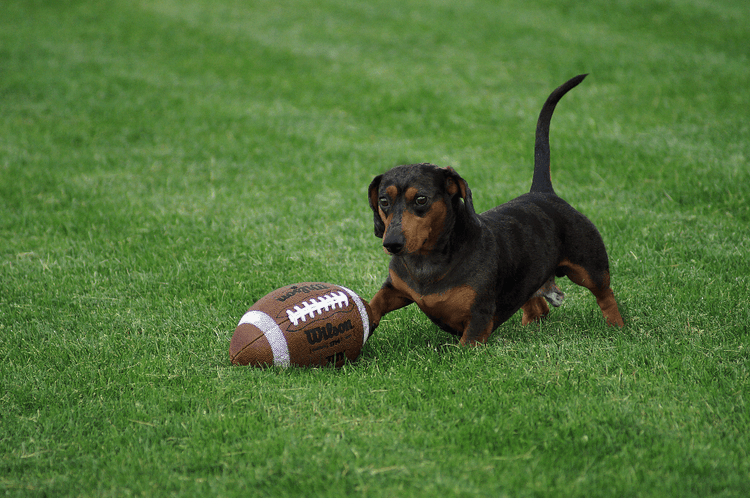 Great Dog Names for Football Lovers
Do you love football? Does your dog love football? Maybe you just love the sport so much you'd like to pick a football related name to show your love of the sport and your pooch.
Here are some great dog name ideas that can show your love for football:
49er
Blindside
Bronco
Buccaneer
Buckeye
Charger
Cheesehead
Chief
Colt
Cowboy
Defense
Eagle
Falcon
Fumble
Fumblerooski
Gridiron
Gunner
Hoyas
Jet
Lambeau
Megatron
Mohawk
Orange Crush
Pancake
Pigskin
Pistol
Raider
Ram
Saint
Spike
Titan
Westie
More Dog Names for Football Lovers
Want more ideas for your new pet dog? Check out this list from the PetPlace.com staff and readers.