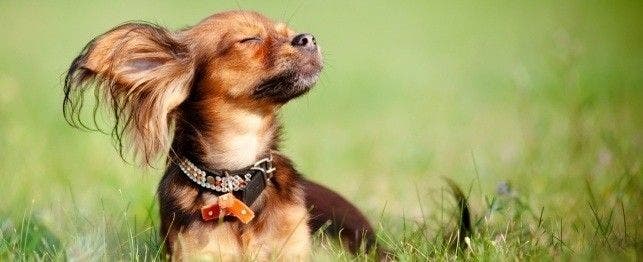 Naming Your Red or Orange Dog: Name Ideas for Dogs with Red or Orange Haircoats
Are you looking for that perfect dog name that just fits your pooch? Does your dog have red or orange hair?
Naming a dog can be difficult. One way many pet owners do it is to look for a name that goes with your dog's physical characteristic such as his coat color.
Here are some dog names that can be associated with red or orange hair-coated dogs! Do you have any suggestions for dog names? Email us your dog name ideas and we will try to add them to our dog name list!
Red or Orange (dog names for "orange or red hair-coated dogs")
Amber (In glassware, it's a dark orange color)
Arizona
Auburn
Autumn
Burgundy
Candyapple
Carmello – like the Carmello candy bar
Catshup
Cheddar
Cheeto
Cherry
Cheyenne, which we found out is an American Indian word meaning RED.
Chianti – after the red wine.
Chili
Chilie
Copper
Crimson
Corky
Dana Scully- for the popular TV show the X-Files
Dorito
Flanigan
Gi-Roux after Claude Giroux, the new hockey star with the Philadelphia Flyers. Not only has Claude carrott hair but "roux" in Giroux means red-haired in French
Ginger
Goldie
Heinz – brand of catsup
Lucy – Lucille Ball since their hair is the same bright red)
Keegan which is a Gaelic name meaning "descendent, or son, of fire".
Mahogany
Mango
Merlot
Muffin (When muffins come out of the oven, they are a golden color)
Ochre
OJ (like Orange Juice not OJ Simpson)
Orange
Julius – for "Orange Julius" that made delicious fruit drinks
Penny
Poppy
Pumpkin
Punkin Head
Red
Ridley – which means red meadow
Ruby
Ruskin – means 'red-haired one'
Russet
Rusty
Scarlet
Shiraz
Tulip
Twany