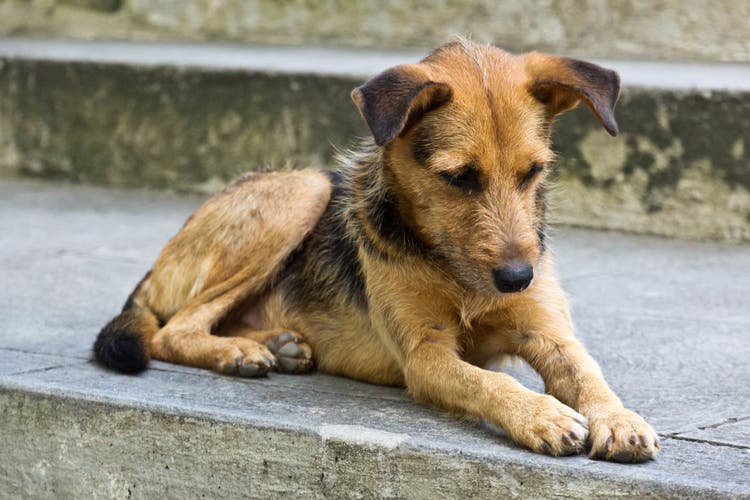 Stray Dogs: Name Ideas for Stray, Found or Rescued Dogs
Are you looking for that perfect dog name that just fits your dog that was rescued? Naming a dog can be difficult.
One way many pet owners do it is to look for a name that goes with your dog's personality, physical characteristic or maybe even how he is found. Do you have a stray? Or did you rescue a dog? Here are some names ideas for dogs that were found, rescued and stray dogs.
Some strays are named for the street where they were found or the community where they were found. For example, I know a dog named "Bethel" because he was found on "Bethel road" and another dog named "Franklin" because he was found wandering in "Franklin County". Another common way is by the day of the week that you found the dog – I know a dog named "Friday" that was found on a Friday.
I hope this helps you find the perfect name for your dog!
Do you have any suggestions for additional traits or dog names? Comment below with your dog name ideas and we will try to add them to our dog name list!
Dog names for strays or rescued dogs
Angel
Bones (thin/skinny when found)
Buddy
Bum
Chance – because he got a second chance at life
Dara – which means "gift" in Bulgarian language
Destiny – it was destiny to find this pooch
Grace
Glory
Gulliver …And yes, Gulliver did travel…
Heaven (you found a little piece of Heaven)
Hobo
Hope
Impulse – dog was love at first sight – an impulse.
Journey (dog was on a journey that led to you)
Keeper
Kisa – an acronym for Knight In Shining Armour
Kayle – means faithful dog in Hebrew
Kismit which means fate
Kaffey
Loner
Lucky
Malachi meaning a special messenger from God
Main Street (found on Main Street)
Mutta
Nuisance
Paycheck – started costing us our paycheck
Pest
Percy, short for Perseverance
Podunk -found out in the middle of nowhere
Pooka means good luck charm.
Retread – found in an old tire along the road
Ruckus (he crated a Ruckus when he got home)
Scarey – scared little dog
Scruffy
Snafu
Sparkle – because she gave my husband a sparkle in his eye
Sweetie
Tramp
Treasure
Tuesday – found on that day of the week
Vader -short for "Invader"