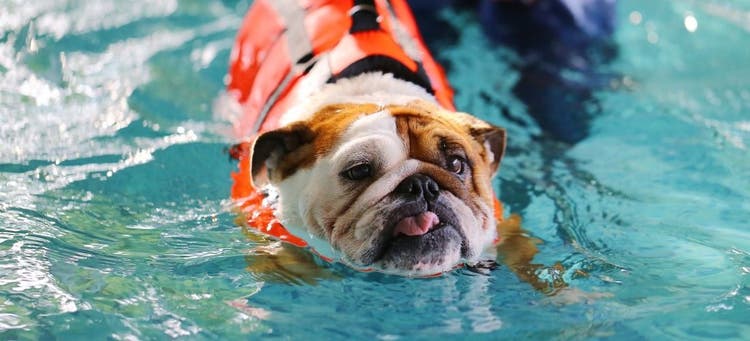 Summer-Inspired Dog Names
Adopting a pet in the summertime? Have a dog that reminds you of a leisurely vacation on a hot summer beach? Looking for a special name for your sweet ray of sunshine? We've compiled a list of names for your summer pup based on time of year, name meaning, and things we associate with summer!
If you don't see the perfect name for your pup below, check out our list of the Top 1,200 Pet Names. You can select names by the season, your dog's hair color, their breed & personality, and even your favorite hobbies!
I hope you enjoy this list of summer dog names!
List of Summer-Inspired Dog Names
Adena
Apple
Aqua
Arun (Hindi for "Dawn" or "Sun")
Aster
August
Augusta
Augustine
Aurora (Latin for "Dawn")
Azul
Bay
Beach
Bee
Bee-bee
Berry
Birch
Blaise
Buzz
Calinda (Hindi for "sun")
Coral
Dahlia
Daisy
Dawn
Dayton
Dune
Eliana ("Daughter of the sun")
Fisher
Flower
Glady (short for Gladiolus)
Goldie
Helen ("Sun ray" or "shining bright")
Hottie
Hurley ("Sea tide")
Idalia ("Behold the sun")
Iris
Julian
Julius
July
June
Junebug
Juniper
Keegan ("Little fire")
Kyra
Lake
Laker
Leo
Lia
Lilac
Marigold
Marisol
Melon
Nikko (Japanese for "Sunlight")
Pacifico
Peach
Pearl (birthstone for June)
Peony
Petunia
Orion
River
Rose
Ruby (birthstone for July)
Sailor
Samson (Hebrew for "Sun")
Sandy
Seashell
Selena ("Sister of the sun")
Shell/ Shelly
Skye
Skyler/Skylar
Solange ("Angel of the sun")
Soleil (French for "Sun")
Solstice
Sonny
Summer
Sunburn
Sunny
Wavey
Yellow
Old Yellow
Zinnia