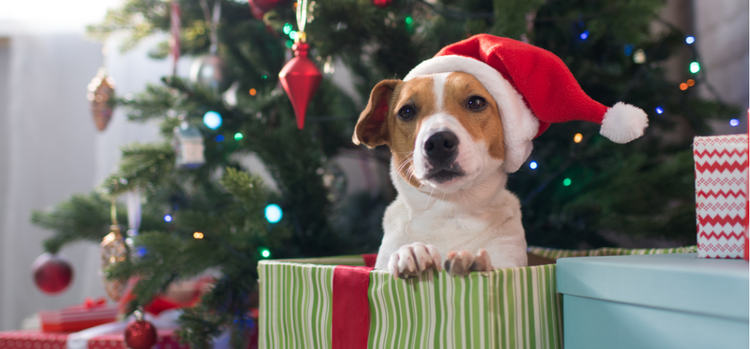 7 Pawsome Holiday Pet Posts
December's finally here and we're decking the halls, checking gifts off our shopping lists, and enjoying hot cocoa by the fire. These seven pets-a-posting are even more excited to dash through the snow this holiday season. Check out their festive fashions below:
7 Seasonal Instagram Pet Posts
All is bright for Wrigley the Samoyed, who's ready to shine this December.
Trip and Taco are sleeping in and enjoying howliday brunch with a much-needed cocktail.
It's not just cats and dogs getting in on the festive fun. Hoppy Holidays from Olly!
Charlie and Sawyer know that the holidays are the most wine-derful time of the year.
Pisco is trying on a winter scarf and wishing his followers a very Meowy Christmas.
You're heard of Dasher, Dancer, Comet, and Cupid, but what about Malibu?
It looks like Santa Paws reached Poppy's house a few weeks early this year.
Holiday-Themed Pet Names
Are you purchasing or adopting a pet this holiday season? Check out these yuletide names to suit any dog or cat: