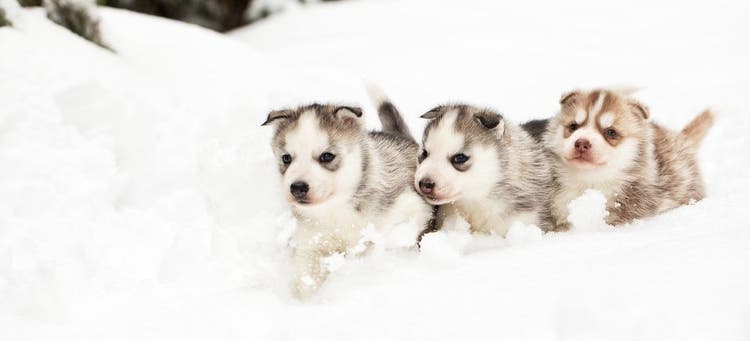 PetPlace Chat: Animal Photographer Lisa Godfrey
Animals have a voice in the work of photographer Lisa Godfrey. While conventional wisdom holds that capturing animals on film can be a headache, Lisa contends that it's never a bad day when animals and photography are involved. Clients ranging from pet food companies to PetPlace have brought Lisa face to lens with a host of pets, farm animals, and picturesque locales. We spoke to Lisa about her work and asked what advice she'd offer to amateur pet photographers. Check out the conversation, as well as some shots from Lisa's portfolio.
From Animal Lover to Animal Photographer
PetPlace: Where did your interests in photography and animals start?
Lisa Godfrey: I have always loved animals. I had a Dachshund as a kid and, sadly, my parents dropped it off at the shelter after my brother was diagnosed "allergic." That left a strong impression on me.
All of my dogs since have been rescues. Currently, I have 3 dogs: Uma (an Australian Shepherd), Nita (an Australian Shepherd-Wheaten Terrier mix), and Mr. Pink (a Teacup Chihuahua). Uma and Nita were both adopted from the Aussie Rescue Placement Helpline and Mr. Pink was surrendered to the Animal Care and Control Team of Philadelphia from Phoenix Animal Rescue.
My interest in photography started in college while studying graphic design and my entire career has been in the commercial photography industry. I was working with an artist consultant not long after adopting our first dog, Athena. They suggested that I should combine my two passions: photography and dogs. That was more than 15 years ago and it's been the perfect combination for me.
I've produced an Adirondack Dog calendar as a promo piece for myself for more than 10 years. While shooting at the Sugarhouse Creamery in the Adirondacks, they recommended photographing the cows. That expanded my animal photography beyond just dogs and cats. I've since photographed more farm animals like pigs, sheep, and horses.
The Benefits and Challenges of Working with Animals
PP: Besides PetPlace, who are some of the clients you've photographed for?
LG: Diamond Pet Foods, Adequan, Virbac, and some other organizations in the animal pharmaceutical space.
A dog strolls at dusk. Photo by Lisa Godfrey.
PP: Where has professional photography taken you?
LG: I've traveled throughout the country working with animals. In addition to mountains like the Adirondacks, I've photographed beaches in places like Miami, Delaware, and New Jersey. Since most of my work is outdoors in places like farms and parks, it often means being on location before sunrise or after sunset to catch the magic hour.
PP: Is working with animals ever a challenge?
LG: It's always a good day for me when animals are involved. That being said, animals don't act. You might be able to train a behavior, but they don't hide how they feel.
Sometimes, it is tougher to work with my own animals than someone else's. My most challenging day on set was photographing my own dog howling while sitting on a piano bench with a young child she did not know. Uma howls on command (a behavior she'll loudly show off for treats). That day she apparently had stage fright with so many people on set. It's tough for an Aussie when there are too many "sheep" to watch. It's the first and only time I ever cleared a set so Uma could relax.
PP: What qualities make someone good at working with animals, particularly as a photographer?
A spotted dog rests in a spring meadow. Photo by Lisa Godfrey.
LG: Calm, patience, empathy, and an understanding of how the animal might interrupt the scene. It's also key to figure out what holds the animal's interest. Sometimes, it is just about being an observer and not drawing attention to yourself.
Animals can sense your emotions. It's often said in dog training that every emotion goes down the leash.
Turning a Passion into a Profession
PP: What advice would you offer to anyone who wants to turn a passion for photography into a profession?
LG: Photographing animals involves more than just being a good photographer. It involves an understanding of how animals interact with the world and an ability to manipulate those behaviors into the shot you want. I'd suggest taking as many dog training classes as you can. Sharpening these skills will help you out on set.
PP: Where can PetPlace readers find more information about you and your work?
LG: They can follow me on Instagram and check out my website.