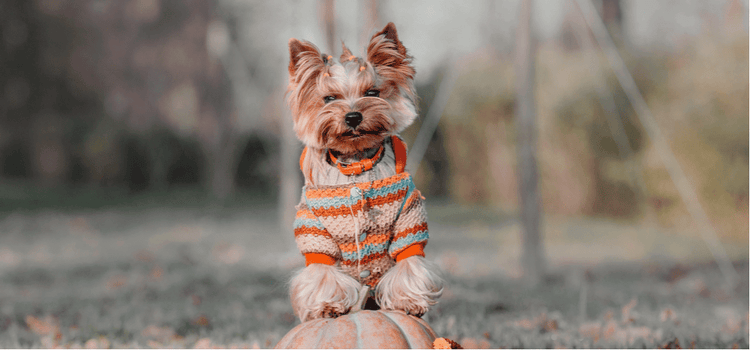 7 Thanksgiving Pet Posts That We're Thankful For
It's almost time to gather around the table and give thanks. Before sitting down for Thanksgiving dinner, take a look at these festive pets who are definitely feeling the holiday spirit.
Thanksgiving may be a distinctly American tradition, but that doesn't mean Australian Shepherds like Ayla can't join in on the fun.
Dogs and cats aren't the only ones feeling thankful. Prissy the Pig cooked up these apple pies back in May and we'd bet dessert is on the menu again this week.
Rufio the Golden Retriever has waited all year to gobble up Thanksgiving favorites.
Bone appetit! Noodles and Soba's Halloween costumes look just as great on Thanksgiving.
Rambo's definitely ready for turkey. He's already dressed for dinner and seated at the head of the table.
These two adorable Dachshunds are feeling the holiday spirit. Who says costumes are only for Halloween?
What are you thankful for? This year, Doug the Pug is giving thanks for Thanksgiving desserts like apple and pumpkin pie.
Have a Pet-Safe Thanksgiving
Thanksgiving is fun for the whole family, but the festivities present more than a few pet health hazards. Check out our guide to keep your dog or cat safe this Turkey Day.