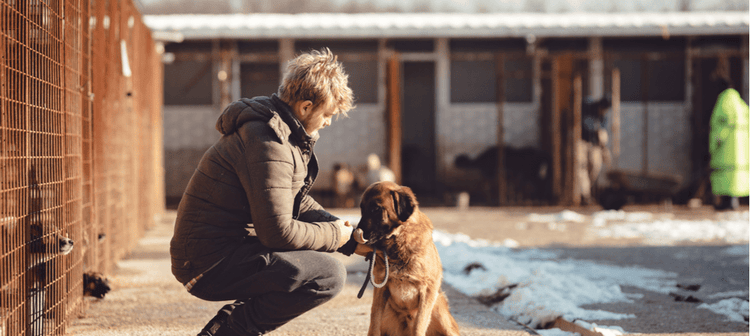 It's Animal Shelter Appreciation Week!
It's never a bad time to stop by an animal shelter to say thanks, offer a helping hand, or even pick out a new four-legged family member. The first week of November is Animal Shelter Appreciation Week, which is perhaps the best time of the year to learn more about these important institutions.
Tour an Animal Shelter
PetPlace recently visited a local shelter to learn more about how these organizations help pets and pet lovers. Meet the animals, staff, and volunteers of the Delaware Humane Association (DHA).
Check out the DHA's website to read about their mission and learn how you can support their animal-saving efforts.
Benefits of Adopting a Shelter Pet
Here are just a few reasons to consider adopting a four-legged friend during Shelter Animal Appreciation Week or any time of year.
Adopting Saves Money: Not only is adopting an inexpensive way to become a pet parent, but it can also help you avoid a number of up-front costs altogether. Many pets will be spayed or neutered, vaccinated, or microchipped during their stay. As a result, you won't have to worry about scheduling and paying for these procedures.
Adopting Saves Guesswork: Spending time in a shelter means your new pet has had access to dedicated professionals. These experts have seen to their everyday medical needs and can help you develop a best-fit plan for exercise, health, and nutrition. They won't have all the answers, but they'll make it much easier and less stressful to start off on the right paw with your new pet.
Adopting Saves Lives: However much they'd like to, most shelters can't afford to keep every pet forever. Millions of pets are euthanized in shelters each year because employees simply have no other option. Bringing a new pet home doesn't just mean making a dog or cat's day. Often, it literally means saving a life.
Find an Animal Shelter Near You
Want to offer support at your local animal shelter or welcome home a new pet of your own? Check out our guide to dog and cat adoption across the country to find a shelter near you.