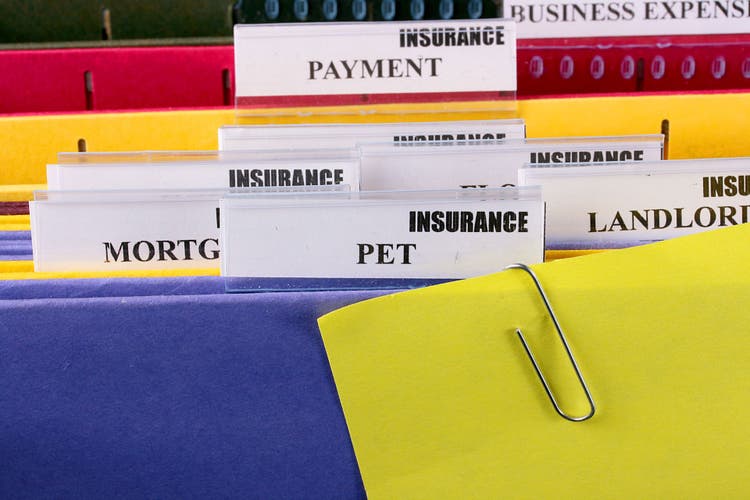 How to Find Full Coverage Pet Insurance
It is very easy to find full pet insurance coverage. However, in order to find full pet insurance coverage, it is important to understand what type of coverage pet insurance provides for our dogs and cats. Pet insurance plans were designed to cover unexpected and unplanned accidents and illnesses. With the rising costs of pet healthcare, having pet insurance and full pet insurance coverage can ensure that pet owners can provide both important and costly medical care for their dogs and cats.
Full pet insurance or comprehensive pet insurance coverage typically includes both accidents and illnesses and can include: breed and congenital conditions, chronic conditions, cancer, exam fees, alternative therapies and rehabilitation, behavioral therapies, ER and specialist care, hospitalization and surgeries.
The majority of comprehensive pet insurance plans are designed for unplanned accidents and illnesses and don't cover general pet wellness visits. This is one-way pet health insurance differs from human health. However, many pet insurance plans offer wellness plans, as a stand-alone plan or as an add-on, to provide you with the most comprehensive pet insurance coverage.
Wellness plans typically cover wellness visits and can include: vaccinations, flea/tick prevention, microchipping, blood tests, deworming, etc. Additionally, almost all of the pet insurance companies and pet insurance policies allow you to visit any licensed veterinarian.
What Does Pet Health Insurance Cover: The Basics.
Pet health insurance is a unique insurance designed to reimburse pet owners for unexpected veterinary fees and related expenses for vet provided health services. There are three main types of pet health insurance coverage:
Accident: Coverage for veterinary treatment for unexpected injuries.
Illness: Coverage to treat sickness, disease and any changes to your pet's normal healthy state.
Wellness: (also called Routine or Preventive Care) which may include vaccinations, tests, and dental work. This is also sometimes called "Routine" or "Preventative" care.
Here is a sample coverage list. These areas include all three plan levels mentioned above. Note: coverage will vary by plan options and the pet insurance provider.
Accidents and injuries
Illnesses
Veterinary exam fees
Imaging – mri, cat scan, ultrasound
Diagnostic treatments
Prescription medications
Cancer treatments
Non-routine dental treatments
Surgery and rehabilitation
Some alternative therapies
Behavioral therapies
Loss due to theft
Advertising and reward
Boarding fees
Death from illness or injury
Vacation cancellation
What's Not Covered by Pet Insurance
There are exclusions in every plan and they will vary by provider. It is important to research the exclusion area of any policy for any potential pet insurance plan or provider. You can often find a complete list of exclusions in the terms and conditions section for each pet insurance provider. Below are some samples of potential exclusions:
Routine veterinary care
Pre-existing conditions
Breeding, whelping, and pregnancy
Injury caused deliberately by you or any other person residing in your home
Injury or illness resulting from fighting, racing, cruelty, or neglect
Cosmetic procedures such as tail docking, ear cropping, and dew claw removal unless medically necessary
DNA testing or cloning
Stem cell therapy not deemed medically necessary
Avian flu or nuclear War
What Does Pet Health Insurance Cost
The cost of pet insurance can vary greatly based on the provider and some other important factors. These factors, listed below, can have a big impact on the cost of your pet insurance plan.
Location
Pet Species
Pet's Breed
Pet's Age
Desired Coverage
The average cost of pet insurance tends to be higher for dogs, older animals, and larger animals. Typically in North America, pet insurance for dogs can range from $25-$70 and $10-40 for cats per month.
According to NAPHIA (North American Pet Insurance Association), the industry averages for monthly plan costs by type and pet are as follows:
Accident Only Plans:
Dogs: $14.03
Cats: $12.46
Accident and Illness Plans:
Dogs: $43.14
Cats: $26.77
Additional Tips For Buying Full Coverage Pet Insurance
Enroll Your Pet When They Are Young – This is one of the best ways to lower the cost of pet insurance. When your pet is young they are less likely to have any pre-existing conditions or any other health issues that might not be covered by pet insurance.
Pick The Coverage and Plan That Is Right For You – Most providers offer a variety of plans and customization options. Explore these areas based on your needs and the needs of your pet – today and in the future.
Select A Credible Provider – Take the time to research multiple pet insurance providers. Explore how long they've been in business and read any customer reviews you can find. You'll want an experienced and trusted provider with good reviews and ethical customer service practices.
Read The Fine Print – Review the plan details. Know what is covered and what is not. If anything is confusing, contact the provider and ask questions.
Ask Your Veterinarian – Your vet can help you make this important decision. They know the most about your pet's health and can guide you through what may be important today and in the future.
Pet Insurance is an important consideration for any pet owner. By design, pet insurance will ensure you are prepared in case of any accidents or illnesses — and we all know that accidents and illnesses will happen. By considering pet insurance for your cat or dog, you are taking an important step to be prepared and ensure you can always provide the best care for your pet.
For more information on how to compare pet insurance providers, please see this article: Factors to Consider Before You Compare Pet Insurance Policies