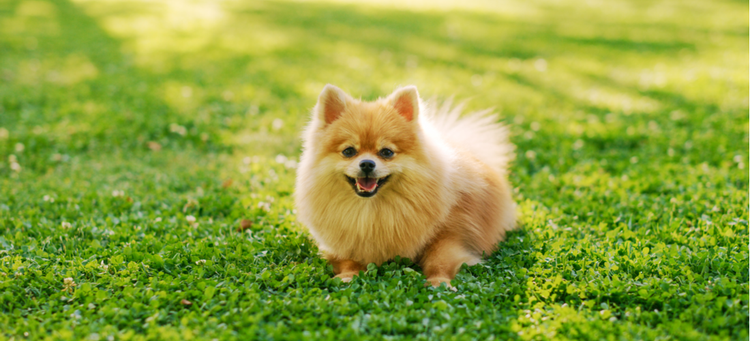 130 of the Best Cute Dog Names
A cute dog deserves a cute name, but finding a one-of-a-kind moniker for your one-of-a-kind pup is easier said than done. If you're struggling to name the newest addition to your home, check out these suggestions from the team at PetPlace.
Cute Names for Your Dog
Ace
AJ
Alfie
Archie
Angel
Annie
Bambi
Bea
Benji
Bingo
Biscuit
Boots
Button
Caramel
Coco
Cookie
Dash
Dixie
JoJo
Goose
Gustave
Homer
Moose
Oreo
Pepper
Pip
Pumpkin
Sprout
Teddy
Waldo
Wanda
Willa
Winston
Woody
Zelda
Cute Boy Dog Names
Ancho
Angelo
Barney
Bartleby
Buddy
Buster
Buzz
Clifford
Chuck
Cooper
Finn
Geraldo
Jack
Jasper
Lincoln
Loki
Marley
Maxwell
Murphy
Oakley
Oliver
Ollie
Otis
Pepe
Scrappy
Quincy
Wallace
Walter
Zeke
Zeus
Cute Girl Dog Names
Björk
Blanche
Candy
Daisy
Daphne
Dijon
Flo
Ginger
Jade
Jazz
Jersey
Jolene
Laika
Liberty
Luna
Mavis
Muffin
Opal
Paris
Phoenix
Piper
Pippa
Pluto
Ronnie
Scout
Shadow
Shelby
Velma
Willow
Zoe
More Cute Puppy Names
Sometimes you know a "Scooter" or a "Skippy" when you see one. In other instances, picking out a name takes a little (or a lot) more searching. If you still can't decide, here are 35 more cute dog names to choose from.
Abe
Apple
Arthur
Baxter
Bean
Binky
Cecil
Chewy
Clint
Clyde
Dexter
Dot
Elsa
Ernest
Gloria
Goldie
Junior
Olive
Orson
Oscar
Peach
Prince
Randy
Rudy
Scooby
Storm
Socks
Stanley
Sydney
Taco
Taffy
Violet
Watson
Winnie
Ziggy
Adopting a Dog?
What about shelter pets who got names before they got forever homes? Veterinary behaviorist Dr. Karen London suggests it's perfectly fine for adoptive pet parents to select new names. What's important is that they take time to introduce these new names to avoid confusion. Additional positive reinforcement, Dr. London adds, can ensure dogs begin answering to their names quickly and helps promote a stronger bond.
Even More Names for Your Dog
Still not sure what to call your dog? Check out even more lists of the cutest names for dogs.
Dog Names Based on Coat
Dog Names Based on Personality
Still can't find the perfect name for your pup? Check out this huge list of more than 1,000 names for dogs, cats, and pets of any shape and stripe.