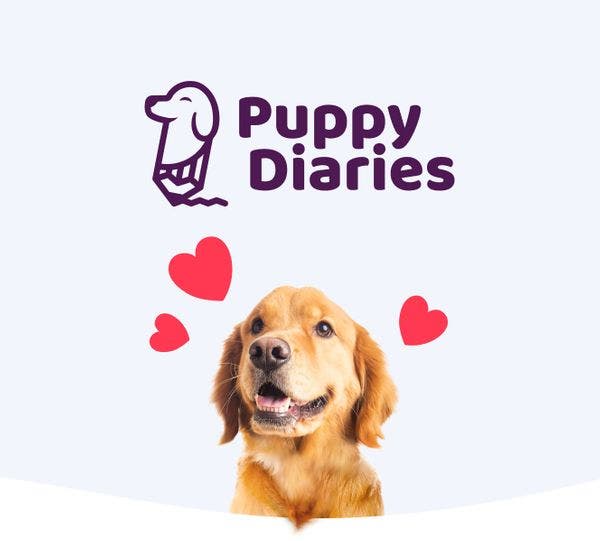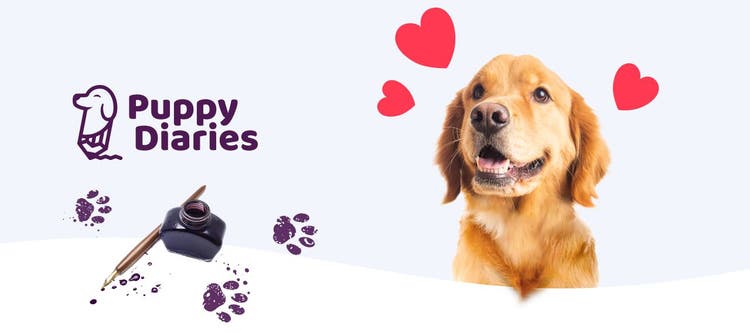 Eddie Loves Hudson!
Socialization isn't just about making friends. It's a vital part of nurturing a happy, confident, and emotionally intelligent dog. Anne Stauff shows how socializing Eddie (her Golden Retriever puppy) with a neighboring dog has helped her develop problem-solving skills and have a little fun.

We hoped to start socializing Eddie sooner rather than later, but our vets advised us to hold off until she'd had most of her vaccinations. We live next door to Hudson, however, and Eddie has been pining after the six-year-old rescue since Day 1. He's a yellow Labrador Retriever and Eddie can see him through our fence every time he heads outside to play or take a walk.
The day they met was glorious... for Eddie at least! She fell in love at first sight, and now, almost 4 months later, she feels even more in love!
+-------------------------------------------+
| Embed (Youtube) |
Puppy Love
Eddie's day starts at 7am. She goes outside to pee, then sits at the fence in hopes of catching a glimpse of Hudson. She doesn't understand that Hudson is 6 years old and doesn't get out of bed until 10! We put a string of bells at our back door when we first started potty training Eddie. From 8 to 10 each morning, we hear a series of rings. Eddie moves back and forth in search of Hudson. She hopes that she can catch a glimpse of him and maybe, just maybe, he will come over and play!
When Hudson does finally roll out of bed, he comes over for a mid-morning play date. Eddie can barely contain her happiness! I've never seen her tail wag harder or her butt wiggle more than when she's waiting for Hudson to cross the 100 feet to our backyard! Hudson is less thrilled, but he is a very good sport about it all.
The play date usually starts with Eddie nipping at Hudson until he cannot take it anymore. We have a diving board and when Hudson climbs it, we all know it is his "safe space" and his way of saying "enough"!
Eddie has also amassed a huge stick collection, which she loves to show off to Hudson. It doesn't matter which stick she's playing with, Eddie will inevitably want whichever one Hudson has. Every now and then, they'll "share," but that never lasts too long.
After stick time comes chase time. Eddie and Hudson play hide and seek, making an elaborate obstacle course of my boxwoods. Watching them jump, chase, and hide is honestly one of the best parts of my day and Hudson's mom Courtney agrees. We've bonded over our pup play dates and become great friends during lockdown.
So, what happens if Eddie doesn't see Hudson? Simply put, she loses her mind. We had to have boards put under the fence because she found a way to slither under in search of Hudson. I'm talking 2 inches of space and she is a 65-pound dog! She has climbed on the top of our outdoor fireplace in order to have a better look into Hudson's back yard. The fear of her falling down the chimney is real! Once, she actually managed to pull off a daring escape, crawling through a creek, diving under a fence, and arriving in Hudson's yard covered in algae and other gross stuff. She never looked prouder than when she discovered how to do this! Their friendship is really special, and one of the best things that COVID-19 has brought to my life.
Hudson and Eddie.
Puppy Socialization Tips
Socialization is about more than introducing puppies to new friends. It's an essential part of ensuring young pups grow into happy and confident adult dogs. Here are a few tips for successful socialization:
Variety is the spice of life: With guidance from your vet, make sure to introduce your puppy to as wide a range of sights, sounds, and smells as possible.
Keep it positive: Make sure to offer plenty of praise in the form of treats and positive reinforcement to ensure your dog develops positive attitudes toward socialization.
Baby steps: While it's important to expose pets to a variety of experiences, take care not to rush into things. You shouldn't, for example, bring a puppy to a huge party or a bustling dog park before they've had some calmer interactions.
Check Out Past Puppy Diaries
Make sure to follow PetPlace on Instagram for more updates from Anne and Eddie.
The Stauff Family was compensated for their participation in this series by PetPartners, Inc., an indirect corporate affiliate of PetPlace.com.