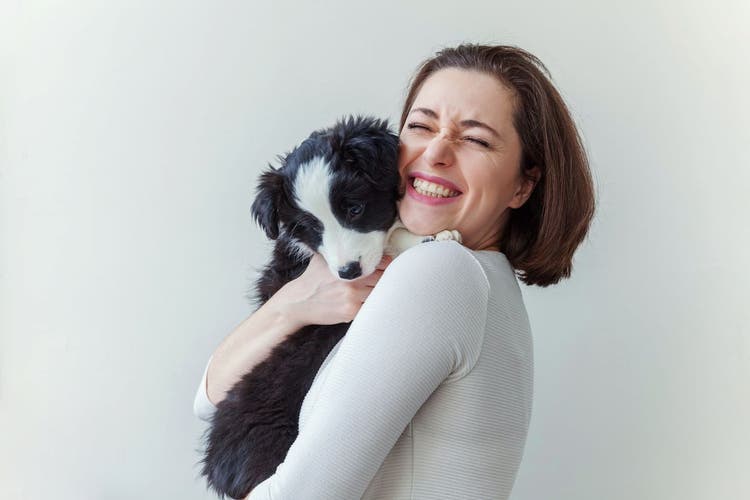 Why It's Important to Spend Time With Your Dog
There are numerous studies that show how dogs can lower our blood pressure, increase our ability to handle pain, reduce our risk of cardiovascular disease, and in general dog owners require less medical care. It is also known that patients with dogs have a better survival rate after having a heart attack than patients that don't have dogs.
Not only is it good for us, but it is also good for our canine friends. More than anything in the whole world, many dogs just want to your time. With work, family, housework, and life, how do you spend time with your dog?
To find time to spend with your dog, it is ideal if you can pick things that you love to do and are able to include your dog. This may not always be possible for everything but it is perfect to pick something that you do daily. Exercise is important to our health and wellbeing and is a great way to spend time with your dog and help your dog get exercise too.
Here are some activities as ways you can spend time with dogs.
Biking – Some dogs love to bike. If you are a biker, you can take your dog with you. Here are some great tips on how Dogs Make Good Bicycling Partners.
Hiking – Taking a hike can get you out of the house, provide exercise, enjoy beautiful nature scenes, and is a great way to spend time with your dog. There are many parks that are dog-friendly. Learn more about Hiking with Your Dog.
Camping – Camping is fun and is a great way to spend time with your dog. Camping forces you to slow down, get away from the TV and phone (hopefully) and just relax. Sitting around a campfire in the evening, relaxing in the morning watching the sunrise, and taking a nature walk are some things to love about the camping experience. Here are some tips about Going Camping with Your Dog.
Running and Jogging– Some dogs love to run with you as you exercise. Learn more about Running and Jogging with Your Dog.
Walking – Walking is important to our health and is a great way to spend time with dogs. This can be part of our daily routine rain or shine. It is important to walk when it is not too hot such as earlier in the day or later in the evening. Here is a good resource – The Pet Owner's Guide to Walking a Dog.
Grooming – Some dogs love to be groomed! For those dogs that love it, this can be a great way to spend time with your dog. Some dogs hate it and if that is the case, I'd pick something else for quality time together. Learn some grooming tips with this article Why Grooming Your Dog is So Important.
Massage – A great way to spend time with your dog is to give your dog a massage. This can be especially beneficial in senior dogs or dogs with arthritis. You can play relaxing music and spend time showing your dog how much you love them. Learn how to do this at home with this article How to Give Your Dog a Massage.
Watch TV or Read – Another way to spend time with a dog is to just relax, watch TV or listen to music or read a book. As you do any of these quiet activities, you can pet your dog, read out loud, or sing to your dog.
Vacation – You can plan your vacation with your dog in mind. You can pick pet-friendly hotels and events that can include your dog. Make Summer a Blast With These Pet-Friendly Vacation Ideas.
Dog-Friendly Trips – Just as you can plan a full vacation with your dog, you can also plan a short day trip. This can include a trip to a friend or relative's home that loves and welcomes your dog, a trip to a park for a walk or hike, or a ride to the local specialty pet store for a treat.
Boating – If you are lucky enough to have a boat then boating with dogs can be a blast. Some dogs love it and others do not just as some dogs are more social or good swimmers and others are not. If this is something you both enjoy, this is a great way to spend time with your dog. Learn more in this article – Boating with Dogs.
Swimming – Some dogs love to swim and it is possible to swim with your dog. There are some important safety tips for swimming with dogs. Learn more in this article – What You Should Know About Swimming with Dogs.
Playtime – It is fun to watch dogs play. If your dog catches balls or Frisbee this can be as much fun for you as it is for him.
We hope these tips give you some ideas on how to spend time with your dogs.
Additional Articles that May be of Interest About Spend Time With Your Dog: