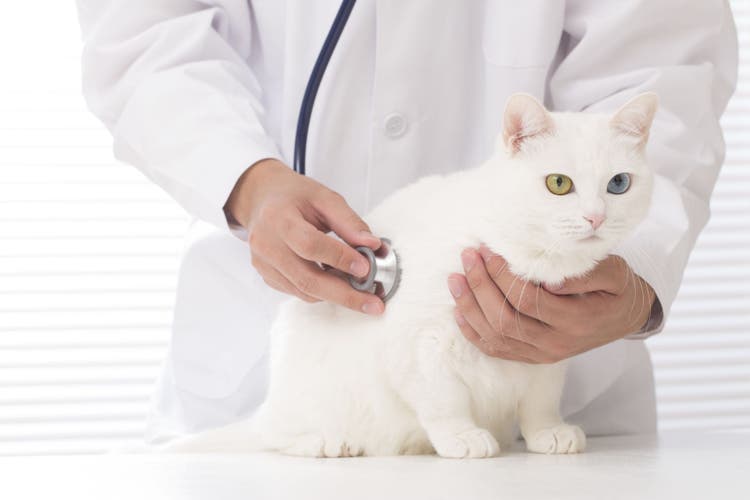 Can You Get Multi-Cat Insurance?
Pet insurance can allow you to provide the best medical care possible for your cat in the case of an emergency or any medical problem that can occur. Pet insurance often has a deductible and after that is met, it will cover a percentage of your veterinary bills. The percent that the insurance company covers will depend on the company and the policy you choose. Policies generally cover anywhere from 70% to 100% of the bill after the deductible. Your deductible can be anything from zero to $2000 depending on the company.
Cat owners with multiple kitties commonly ask about multi-pet insurance and how to get coverage if they have more than one cat.
What You Should Know About Multi-Cat Insurance
Below are some important points to know about multi-pet insurance for cats:
If you have more than one cat and desire pet insurance for each cat, you can have one policy with multiple cats. This is similar to human health insurance. You have a policy for you and anyone in your family on the same policy. The more people on your policy, the more expensive the monthly premium. Depending on the company, you may be able to have different coverages for each pet or you may be required to have the same coverage for all pets.
Many pet insurance companies offer discounts. Some have military discounts, multi-pet discounts, discounts for automatic payments through your bank account, and more depending on the company. If you are looking for multi-pet insurance, ask specifically about those discounts. Multi-cat discounts may range from 5% to 15% for most companies.
It is important to understand that no pet insurance company will cover pre-existing conditions. For example, if your cat is diagnosed with feline leukemia virus before you get a policy, nothing related to the medical problem of feline leukemia will be covered.
Another example is diabetes mellitus. If your cat is diagnosed with diabetes prior to getting the pet insurance policy, all diagnostic tests and treatments related to diabetes will not be covered. In addition, treatment for conditions related to diabetes will not be covered. For example, cataracts are a common complication of diabetes and are likely not to be covered if the diabetes were a pre-existing condition.
However, if your cat is injured from a bite wound, then everything related to that problem will be covered.
One caveat to this rule is a condition that is "curable". For example, if your kitten had its paw caught in the door and had a small abrasion which was treated, then that would be considered cured. Future traumas would be covered by your policy.
The very best time to get pet insurance is when your cat is young and healthy because pre-existing conditions are not covered. However, if you decide later to get pet insurance, that is okay as well as long as you know that any condition that was diagnosed with your cat will NOT be covered. If you get your cat pet insurance when he or she is young and healthy and has no prior problems then everything will be covered for your cat.
Pet insurance policies and coverage for cats vary greatly from company to company. The key variables that impact the monthly or yearly premium include what is covered or not covered, limitations, your deductible, copay, and more. It can be confusing to understand how deductibles and copay work. Here is a very good article that explains everything – go to How Does Pet Insurance Work?
The only limitation on getting pet insurance for more than one cat is your cat's age. Some pet insurance companies have limitations on covering older pets. Other companies will insure a cat at any age. If you have an older cat, please ask the company you choose about their rules.
In summary, your ability to purchase pet insurance for more than one cat is up to you. The only limitation could be the age of your cat and your ability to afford premiums for multiple cats. Pet insurance can be more affordable than what you think.
Visit PetPartners and get a quote today to see if pet insurance is right for you.
Additional Articles that May Be of Interest About Pet Health Insurance: