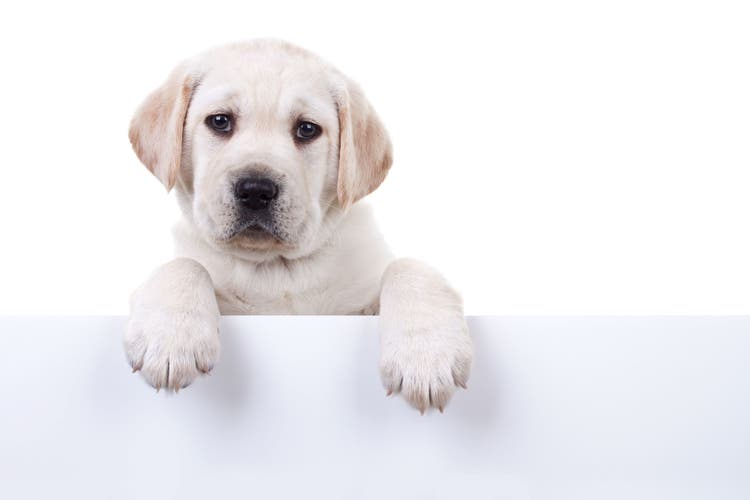 Naming Your White Dog: Name Ideas for Dogs with White Haircoats
Are you looking for that perfect dog name that just fits your pooch? Does your dog have white hair?
Naming a dog can be difficult. One way many pet owners do it is to look for a name that goes with your dog's physical characteristic such as his coat color.
Here are some dog names that can be associated with those white hair-coated dogs! I hope this helps you find the perfect name for your dog!
Do you have any suggestions for dog names? Email us your dog name ideas and we will try to add them to our dog name list!
White (dog names for "white colored dogs")
Alaska
Aspirin
Bianco (White in Italian)
Blanc (White in French)
Blanco (White in Spanish)
Blondie
Casper
Chalk
Clouds
Cloudy
Coconut
Cotton
Creamer
Crackers
Crystal
Custard
Diamond
Flaxen
Flocon – means snowflakes in Russian
Fluffy
Frosty
Ice
Isa (pronounced as: EE-SA) The word 'isa' means 'iced' in some dialects of Norwegian
Icy
Ivory
Jasper
Jasmine (Jazzy)
Karo
Kaya-Japanese for "pure"
Magnolia
Marshmallow
Marzipan or Marzi
Milkshake
Milky
Milkyway
Moon
Noodle
Opal
Pearl
Popcorn
Powder
Salty
Sishya
Snowball
Snowcone
Snow White
Snowflake
Snowy
Sparkle
Spooky Mulder – all white and noisy
Starlie
Sugar
Tapioca
Vanilla
Vinegar
Winter
Zema – means winter in Russian
Do you have a white dog name suggestion? Tell us about the dog name and how you came up with it in the comments below.
Doesn't matter how or what you would like to name your dog, we have the perfect name for you. Are you looking for a dog name to go with personality traits for sweet dogs, small dogs, smart dogs, not so smart dogs, fast dogs, ornery dogs, or talkative dogs?
Or are you looking for a name your dog based on his hair coat color or type such as he is yellow, red or brown, silver or grey, spotted, wrinkled or a fluffy dog? Check out the links associated with any of those words and get our list! We have the perfect name for your dog!